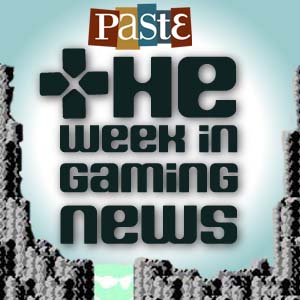 Our round-up of notable news from the world of gaming for the week of June 11, 2012.
• Diablo III's real-money auction house has launched in the US.
• A leaked document details Microsoft's plans for the "Xbox 720," due in 2013.
• The devs of Star Wars: The Old Republic are looking into the free-to-play model.
• Harmonix has at least three new games in the works outside of their Rock Band and Dance Central franchises.
• The Humble Indie Bundle V netted a total of more than $5 million.
• Journey developer thatgamecompany has gone completely independent, intending to self-publish their next title.
• Check out the trailer for Amnesia sequel A Machine for Pigs.
And from Paste's own gaming coverage:
• The developers of Limbo have unveiled Project 2.
• Nintendo is considering remakes of Majora's Mask and A Link to the Past.
• Watch a demo commentary of Assassin's Creed III.
• Max Payne 3 developer Rockstar has plans to pit cheaters against one another in multiplayer.
• A Persona 3 movie is underway.
• And finally, check out our reviews of Dragon's Dogma and Diablo III.
Got news tips for Paste? Email news@pastemagazine.com.
Others Tagged With