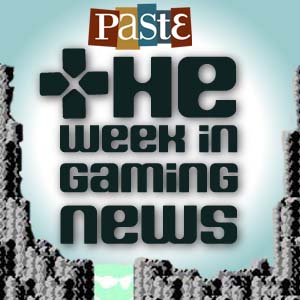 Our round-up of notable news from the world of gaming for the week of June 18, 2012.
• Dreamworks is making a movie based upon the Need for Speed franchise.
• Mass Effect 3's "Extended Cut" DLC is coming this Tuesday.
• A new patch for Diablo III has made significant changes to the game.
• High-end gear in upcoming MMO Dust 514 will cost approximately $0.24 in real money.
• Explore the map of World of Warcraft using a GoogleMaps-like interface.
• The IGF Awards have changed their rules, but still ignore writing.
• Rock Paper Shotgun interviewed The Witcher developer CD Projekt about their new game Cyberpunk and the future of DRM.
• Legislation allowing 18+ games in Australia has passed parliament.
And from Paste's own gaming coverage:
• A new Nintendo 3DS XL is coming in August.
• A collector's edition of Journey is headed to the PS3.
• Final Fantasy VII might be headed to digital distribution services such as Steam.
• Watch 20 minutes of Resident Evil 6 gameplay.
• Willem Dafoe is rumored to be joining the cast of Beyond: Two Souls.
• And finally, check out our reviews of Inversion and Quantum Conundrum.
Got news tips for Paste? Email news@pastemagazine.com.
Others Tagged With