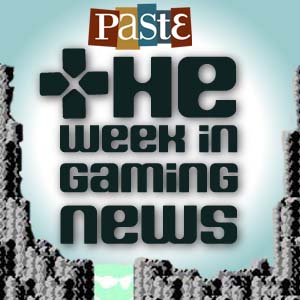 Our round-up of notable news from the world of gaming for the week of June 25, 2012.
• The release date for Guild Wars 2 has been officially announced: August 28, 2012.
• The multiplayer portion of The Last of Us will not be a co-op campaign.
• Pokemon Black 2 and White 2 will launch worldwide this October.
• Patch 1.3 for Star Wars: The Old Republic launched this week.
• The $20 "Mercenary Pack" for upcoming MMOFPS Dust 514 will let you play the game right now.
• The Last of Us racked up a slew of E3 game critics awards.
• Ubisoft has delayed Far Cry 3 into the holiday quarter.
• Final Fantasy 3 is now available on Android.
And from Paste's own gaming coverage:
• Adult Swim and Valve have teamed up to work on a mystery project.
• Watch Mass Effect 3's Extended Cut DLC endings.
• The Collector's Edition of Journey has been detailed.
• Watch 10 minutes of ZombiU gameplay.
• We caught up with Epic's Director of Production Rod Fergusson.
• And finally, check out our reviews of Sins of a Solar Empire: Rebellion and Lollipop Chainsaw.
Got news tips for Paste? Email news@pastemagazine.com.
Others Tagged With