Caribou's Dan Snaith Set to Release New Album as Daphni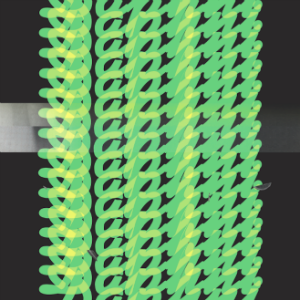 Dan Snaith, most commonly known as Caribou, is set to release his next electronic dance production under the name Daphni. The record, JIAOLONG, pronounced "jow-long," is also the name of Snaith's label. The album will be out Oct. 16 in the U.S. and Canada through Merge/Jiaolong but will be available digitally on Oct. 9. Other scheduled releases are Oct. 8 in Europe and Australia and Oct. 3 in Japan.
Pitchfork reported that in a press release it was stated that a modular synthesizer Snaith built will be prominent on the album, and the release included his thoughts on the genre and project. He wrote:
"I've been surprised by the number of transcendent moments that I, sober and in my mid-30s, have had in clubs in the last few years, both as a punter and as a DJ. Against my expectations, there's some magic in it still. The clichés about the collective consciousness of clubs still seems to hold water in some special cases. Set against the backdrop of bland and functional dance music and the mind-numbing predictability of the EDM barfsplosion currently gripping the corporate ravesters, there is a small world where dance music lives up to its potential to liberate, surprise, and innovate. It's there that I hope Daphni has a place."
Check out the album's track list and a video for "Ye Ye" below.
Daphni – JIAOLONG Track List
1 - Yes, I Know
2 - Cos-Ber-Zam – Ne Noya (Daphni Mix)
3 - Ye Ye
4 - Light
5 - Pairs
6 - Ahora
7 - Jiao
8 - Springs
9 - Long
Got news tips for Paste? Email news@pastemagazine.com.
Others Tagged With