Details on New Marvel Remakes Announced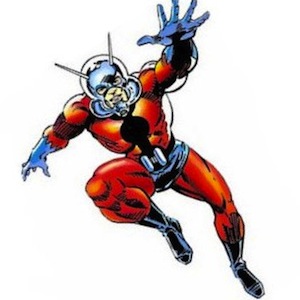 There's been a flurry of Marvel-related news recently—so much so that sorting out what's what among all the rumored comic remakes can be headache-inducing. Today, two concrete pieces of information have surfaced about two potential upcoming Marvel films: Ant Man and The Guardians of the Galaxy.
The first piece of news concerns a big screen remake of Ant Man, who was introduced as a founding member of The Avengers back in 1969. Ant Man is Hank Pym, a scientist who alters his size and uses a helmet to control armies of ants. According to The Hollywood Reporter, Edgar Wright (Scott Pilgrim v.s. The World, The Adventures of TinTin) has produced a test reel for the film which is designed to test out the potential look and tone of the movie and to determine whether or not Ant Man's powers will translate well to the big screen.
In other Marvel-related news, a rumored 2014 mystery project has been unveiled as The Guardians of the Galaxy, a 1969 comic about a group of futuristic heroes protecting the Milky Way Galaxy in the 31st century. Reportedly, a script for that remake has been written by Nicole Perlman, whose former credits include Thor and Challenger.
More concrete announcements on the films should follow at Comic-Con in San Diego in July.
Got news tips for Paste? Email news@pastemagazine.com.