Dr. Horrible's Sing-Along Blog Coming to the CW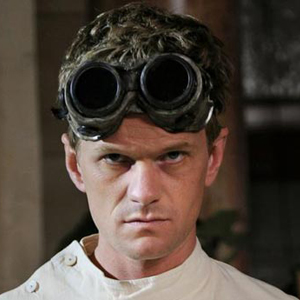 Prepare yourself, Whedon fanboys (and girls). The low-budget musical short Dr. Horrible's Sing-Along Blog is set to air on CW on Oct. 9 at 9 p.m., according to The Hollywood Reporter.
An instant, much loved classic by Joss Whedon, Dr. Horrible is the story of aspiring supervillain Dr. Horrible (Neil Patrick Harris). Nathan Fillion co-starred as Dr. Horrible's nemesis, Captain Hammer, with Felicia Day as Dr. Horrible's love interest. The three-part miniseries was released exclusively on the web in 2008.
Whedon wrote the tale of Dr. Horrible along with Maurissa Tancharoen and brothers Jed and Zack. The group produced the musical series themselves, debuting the project at Comic-Con. In 2009, Dr. Horrible won a Creative Arts Emmy for outstanding special class shortform program. If you haven't already seen it and don't have a Netflix account, Oct. 9 is your chance.
Got news tips for Paste? Email news@pastemagazine.com.
Others Tagged With