Icky Blossoms: Icky Blossoms
[Saddle Creek]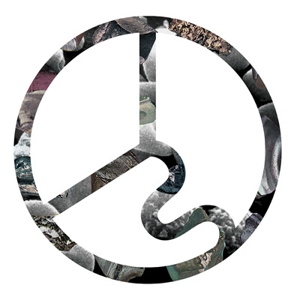 Icky Blossoms is the Omaha trio's self-titled debut. With these 10 tracks, Icky Blossoms essentially introduce themselves to the listening community and present a band definition. The only snag is, I cannot really tell what that definition is, and I don't think they can either. Heavy on electronic haziness the whole way through, vibes jolt from upbeat sweet songs to super weird, druggy dance throbs. The zig-zagging isn't necessarily a negative thing; it just makes for a hard-to-follow full-length.
Starting off harmless enough, "Heat Lightning" sounds like its name. It's non-offensive synth and sweet—almost gothic—feminine vocals. It's like sharing a cigarette on a fire escape on a late summer night, and that is always awesome.
"Iam" rolls up next, speeding the cadence up significantly. Fuzzed-out singing and a peppy pace make it likely the most fun four minutes of the record.
"Sex to the Devil" sounds like dirty ecstasy capsules. It lays on thick the '80s dark disco theme, swinging into a frantic, hard buzzing halfway through. It slows to the cusp of a syrupy rabbithole of sneaky sex before slipping down into the thick of it. So. I played it while unpacking my new, incredibly sweaty apartment until it stressed me out too much and I had to snap shut my laptop. It's not a cut I'd recommend in similar scenarios. However, maybe in lower lighting and the right dancing shoes, it could make a lot of sense.
More anxiety builds on the bubbling "Babes." It brings to mind the hunks of Ace of Base records I'd skip over as a child, pounding robot bee buzzing and repetitive vocals. It's trashy in the charming Euro sense.
"Stark Weather" and "Perfect Vision" finish off the record really strongly, especially the latter. It soars in a dreamier, triumphant direction I wish more of the record had followed.
I look forward to future releases from Icky Blossoms. It seems with this first release, they're just starting to unfurl their musical feelers and see what it is that they do. So far we know they can do electronic music in the grand sense pretty well, and that's cool. But what else?
Others Tagged With