Infographic: The Color Wheel of Album Covers
The world of music is a vibrant and colorful place, and you don't have to be hallucinating to associate certain hues with your favorite artists, songs and albums. In between The Beatles' "White Album" and Jay-Z's "Black Album," an entire spectrum of dazzling, colorful album art exists, with each record cover setting a particular mood for the music it contains. Below is our guide to the vast rainbow of musical album art.
Click the image below to enlarge.
Win a Paste T-shirt (modeled here by some of our staff below) if you can guess the most album covers by tomorrow at 2 p.m. EST. Take your best guesses. (laser eyes and flames not included).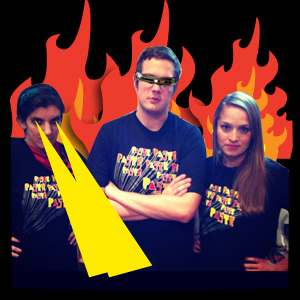 Others Tagged With