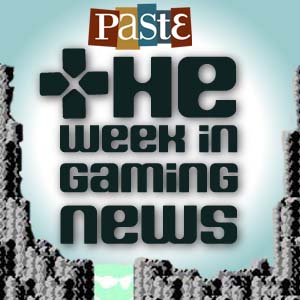 Our round-up of notable news from the world of gaming for the week of July 9, 2012.
• Gears of War: Judgement gets a March 2013 release date.
• The Steam Summer Sale is officially underway.
• Fortnite will be the next title from Epic Games, the first to use the company's Unreal 4 engine.
• The next game in Rocksteady's Batman: Arkham series will be a prequel, and may feature some other members of the Justice League.
• Valve has announced a new service, Steam Greenlight, that crowdsources which new games will receive distribution on Steam.
And from Paste's own gaming coverage:
• Get a behind-the-scenes look at Beyond: Two Souls.
• Watch the trailer for the animated Mass Effect 3 film prequel.
• Michael Fassbender is set to co-produce and star in the upcoming Assassin's Creed movie.
• Paul McCartney has teamed up with Bungie to produce new music.
• A film adaptation of Deus Ex: Human Revolution is in production.
• In more game-film news, the God of War film has found its writers.
• Check out a new Borderlands 2 trailer.
Got news tips for Paste? Email news@pastemagazine.com.
Others Tagged With