Venice Film Festival Announces Lineup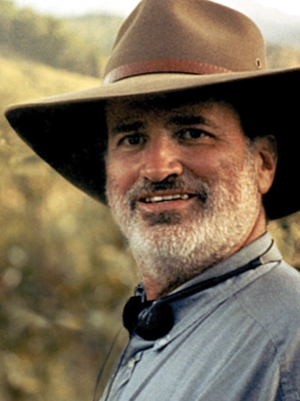 Earlier today, the 69th annual Venice Film Festival announced its lineup. Perhaps the two biggest (and most anticipated) films are Terrence Malick's To The Wonder and Brian De Palma's Passion, which both star Rachel McAdams. Malick is set to direct another film a year after the successful Tree of Life. It's the first time in the director's 43-year career that he's directed films in back-to-back years.
Palma and Malick will compete with 16 other directors for the festival's top prize, the Golden Lion. Palma last film, Redacted, won an award for best direction at the festival in 2007. The festival has slimmed down the amount of films at the festival in an effort to give moviegoers the chance to see almost every film. Of the 60 films, 50 will be world premieres.
The Venice Film Festival is from Aug. 29 to Sept. 8. You can see the entire list of films below.
In Competition

Something In The Air, Olivier Assayas

At Any Price, Ramin Bahrani

Bella Addormentata, Marco Bellocchio

La Cinquième Saison, Peter Brosens, Jessica Woodworth

Fill The Void, Rama Burshtein

E Stato Il Figlio, Daniele Cipri

Un Giorno Speciale, Francesca Comencini

Passion, Brian De Palma

Superstar, Xavier Giannoli

Pieta, Kim Ki-Duk

Outrage Beyond, Takeshi Kitane

Spring Breakers, Harmony Korine

To The Wonder, Terrence Malick

Thy Womb, Brillante Mendoza

Linhas De Wellington, Valeria Sarmiento

Paradise: Faith, Ulrich Seidl

Betrayal, Kirill Serebrennikov
Other Films:
L'Homme Qui Rit, Jean-Pierre Ameris

Anton's Right Here, Lyubov Arkus (documentary)

Love Is All You Need, Susanne Bier

Cherchez Hortense, Pascal Bonitzer

It Was Better Tomorrow, Hinde Boujemaa (documentary)

Sur Un Fil…, Simon Brook

Clarisse, Liliana Cavani (documentary)

Enzo Avitable Music Life, Jonathan Demme (documentary)

Tai Chi 0, Stephen Fung

Sfiorando Il Muro, Silvia Giralucci, Luca Ricciardi (documentary)

Carmel (2009), Amos Gitai

Lullaby To My Father, Amos Gitai

El Imenetrable, Daniele Incalcaterra, Fausta Quattrini (documentary)

Penance, Kiyoshi Kurosawa

Bad 25, Spike Lee (documentary)

Witness: Libya, Michael Mann (documentary)

Medici Con L'Africa, Carlo Mazzacurati (documentary)

The Reluctant Fundamentalist, Mira Nair

O Gebo E A Sombra, Manoel De Oliveira

The Company You Keep, Robert Redford

Shark (Bait 3D), Kimble Rendall

Disconnect, Henry-Alex Rubin

La Nave Dolce, Daniele Vicari

The Iceman, Ariel Vromen
Got news tips for Paste? Email news@pastemagazine.com.
Others Tagged With