Warner Brothers Considering Pulling The Dark Knight Rises from Theaters
Several Networks Have Already Pulled Advertising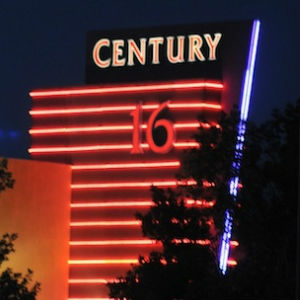 UPDATE: Several television stations around the country have now pulled advertising for the The Dark Knight Rises, including ESPN, CBS and NBC. Additional networks are beginning to remove advertising for the film following last night's tragedy, some on their own accord, and some at the encouragement of Warner Brothers.
According to TheWrap, Warner Brothers, the studio behind The Dark Knight Rises is considering removing the film from theaters in the wake of the tragic shooting that left 12 dead in a midnight premiere of the film in Aurora, Colo.
The Paris premiere—which Christopher Nolan, Christian Bale and Anne Hathaway were expected to attend—has already been cancelled, and executives are deciding how to go forward with screening schedules in the U.S.
The highly-anticipated final installment of Christopher Nolan's Dark Knight trilogy premiered last night on 3,700 screens around the country, and is currently scheduled to be shown on over 4,400 total screens in the U.S., and an additional 6,765 worldwide.
"Warner Bros. and the filmmakers are deeply saddened to learn about this shocking incident," said the studio. "We extend our sincere sympathies to the families and loved ones of the victims at this tragic time."
A decision on whether to alter the film's release schedule is expected to be made today or over the weekend.
Got news tips for Paste? Email news@pastemagazine.com.
Others Tagged With