Charlie Mars: Blackberry Light
[Rockingham Records]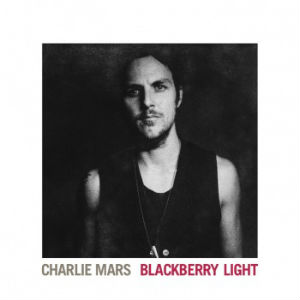 Charlie Mars spent the better part of the last decade nestled in the comfy confines of Oxford, Miss. serenading swooning Ole Miss coeds with a winning smile and seductive pop songs. Not bad work if you can get it. But during that time, he also struggled to find his songwriting voice and his musical footing. He toured heavily. He flirted with major label success. But he ended up unmoored—without a record label, without an agent and flat broke.
Things turned brighter with his 2009 album Like A Bird, Like A Plane. For one thing, he'd found his voice. It was more confident and assured. His songwriting had hit its stride, and he scored a minor hit with "Listen to the Darkside," an infectious tune with an irresistible hook. It garnered considerable airplay, its success possibly aided by the star of the song's video—his then romantic interest, Mary-Louise Parker. The tabloid snapshots of the two may or may not have helped his public profile. But that's not important.
What is important is that he'd also found his sound—a mix of acoustic guitar, earthy instrumentation and an ethereal tendril that tethered his instrumental nuance with the melodic qualities of his lyrics. In many ways, Like A Bird, Like A Plane was a breakout. Mars has now capitalized on that momentum with his new record—the similarly spacious Blackberry Light, which finds him firmly staking his niche amid the pop landscape inhabited by folks like Jack Johnson and Citizen Cope.
On Blackberry Light (as on Like A Bird) producer Billy Harvey helps Mars and his cohorts craft a Daniel Lanois-like aural layering that recalls, at least in sensory approach, Emmylou Harris' Wrecking Ball or Bob Dylan's Time Out of Mind, both of which were produced by Lanois and are cited as inspiration for Mars.
On the third track, "Nothing But The Rain," this sensory approach sets the mood for the ensuing dreamscape, a slowly developing structure which builds piece by piece until the listener finally arrives in the world of Blackberry Light proper. Later, the breezy barefoot groove of "Let The Meter Run" and "Picture of an Island," with its catchy and enchanting whistling refrain, bounce on a reggae vibe that benefits from an easy, languid pace. In between, his songs traverse the panorama of folk, rock and pop with seasoned aplomb. After all, all that aural layering doesn't mean a thing if the songs aren't worth a damn.
He's still sporting his seductive vibe too. And ladies, he has plans. Blackberry Light is full of exhortations to come a little closer, lay the seats back, take a boat out on the water, put your head on his chest and to shake it, shake it, shake it. etc. But there's more going on too. On the title track, Mars ruminates on romantic regret with a splendid slice of songcraft. The funky, organ-driven "How I Roll" explores the embrace of occasional dalliances with his dark side when he "smoked so much weed, done so much blow." And on the album closer, "Great Wall of China," he lays bare feelings of alienation and loneliness.
Recorded in Austin with an ace group of session musicians, most of whom appeared on Like A Bird, Blackberry Light finds Mars in a comfortable space, his sound refined, his confidence rebuilt and his spirit renewed.
So what if the earnest "I Do I Do" teeters on the edge of saccharine? Sometimes, it takes a while to find the voice, the sound or the niche to shine. So if it took six albums to find the right sonic suffusion for Charlie Mars, and if "How I Roll" can find its home on Weeds, perhaps songs like "I Do I Do" are just waiting to find their rightful home over the closing credits of Hollywood's next rom-com. All told, not bad work if you can get it.
Others Tagged With