Comic Book & Graphic Novel Round-Up (8/8/12)
Each week, Paste reviews the most intriguing comic books, graphic novels, graphic memoirs and other illustrated books.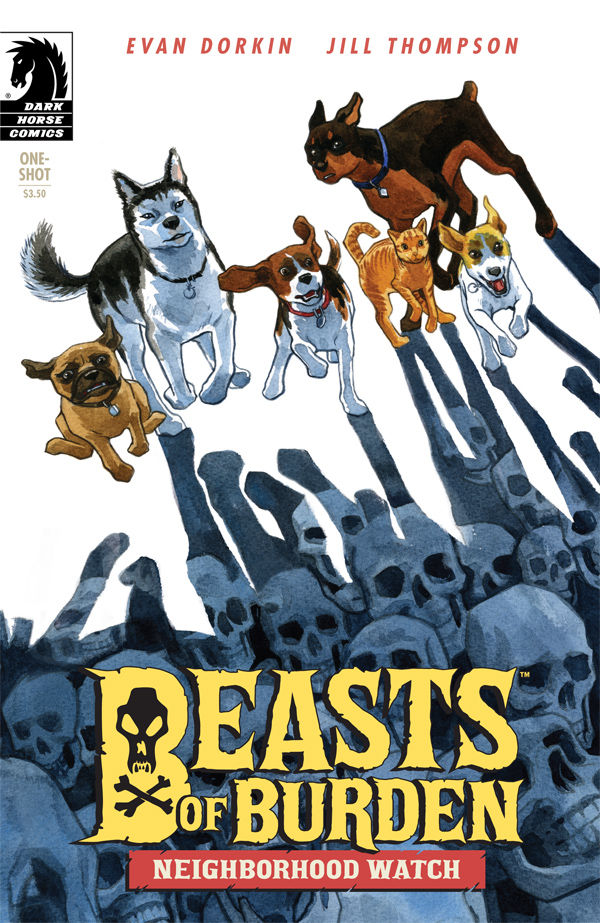 Beasts of Burden: Neighborhood Watch
by Evan Dorkin and Jill Thompson
Dark Horse, 2012
Rating: 8.4
Like Vertigo in the 80s, Dark Horse has valiantly carried the torch of supernatural horror that once fueled such historical imprints as Warren and EC Comics. Between its handsome Eerie and Creepy reprints and Mignola's Hellboy microverse, the publisher has become the biggest ambassador of the macabre since Vincent Price. Beasts of Burden, Evan Dorkin and Jill Thompson's enchanting series about dogs and cats who patrol the suburbs for things that go bump in the night, is one of the best reasons to delve into the dark underbelly of the Horse. Unfortunately, the series has been more of a critical darling than a big seller. The Neighborhood Watch one shot reprints three tales from the Dark Horse Presents anthologies, and is the perfect introduction to what makes this series so gosh darn winsome. Straddling the line between golden age YA staples (think Homeward Bound and The Hardy Boys) and sinister suburban folk lore, the characters and setting are uniquely engaging. Pet lovers will immediately recognize the arch traits of their domestic friends in the personalities of scrappy pug Pugs or regal husky Ace. And enough can't be said for Thompson's lush watercolors. You'll never seen a greener green then Thompson's pastoral hills or a starker contrast than her depiction of headlights on asphalt. There's a metric ton of love and talent instilled in this series and it definitely deserves a spot on any spook-adorned bookshelf. (SE)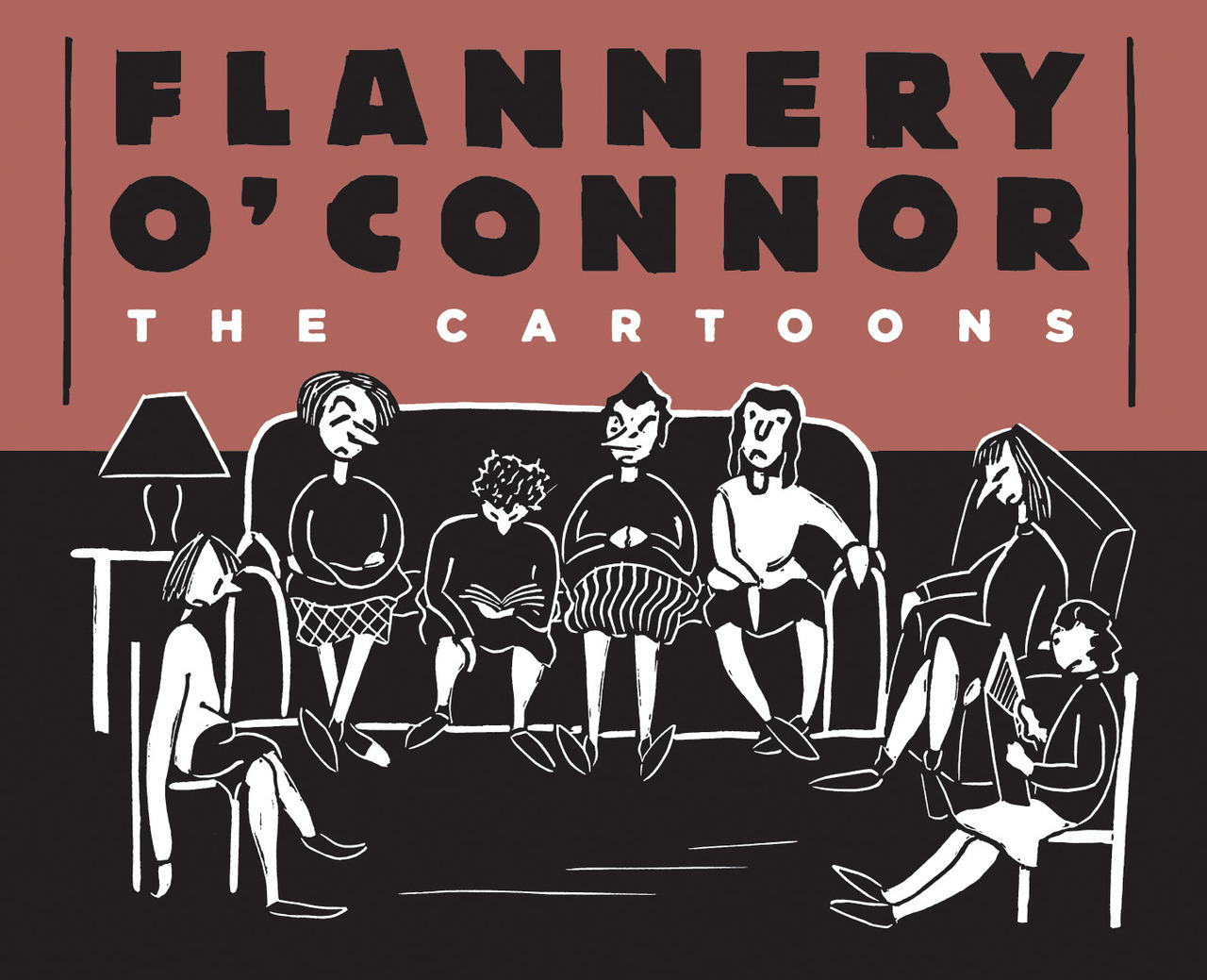 Flannery O'Connor: The Cartoons
by Flannery O'Connor; edited by Kelly Gerald
Fantagraphics, 2012
Rating: 5.6
One of the things that's been passed around the Internet lately is a review of this very book by some uninformed plebe who doesn't know who Flannery O'Connor is and, therefore, isn't very impressed by her cartoons. But would we be impressed with them if we hadn't read "A Good Man Is Hard to Find" and the like in high school, hadn't thrilled to her grotesqueries and pithy, southern Dorothy Parker phrases? It's hard to say. Fantagraphics has done us a service of scholarship in publishing these early linocuts, executed for O'Connor's high school and college newspapers, and the essay by editor Kelly Gerald that follows their reproduction makes some interesting connections to her later literary works, but most of them don't stand on their own. Too reliant on solid knowledge of a particular context (mostly, the environment on the campus of Georgia Southern College for Women, in Milledgeville), too long in their captions, often too crude in their execution (and why pick linoleum printing as a method of execution anyway, with its attendant difficulties and limitations?), they are interesting, largely, because of her other works, not in and of themselves. (HB)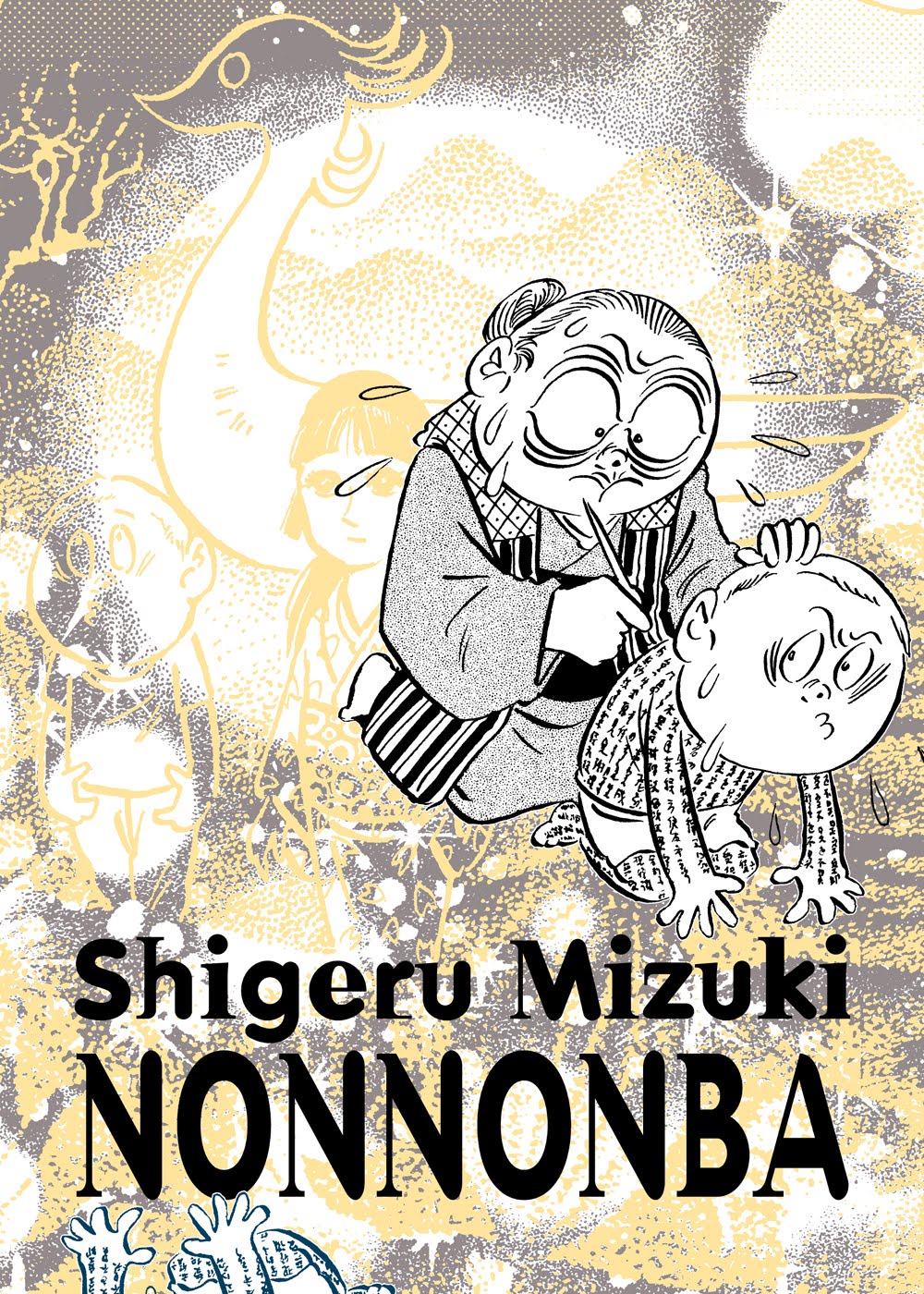 NonNonBa
by Shigeru Mizuki
Drawn + Quarterly, 2012
Rating: 7.2
As opposed to Flannery O'Connor's early works, I'm not sure you need any familiarity with Shigeru Mizuki's oeuvre to enjoy NonNonBa. An autobiographical tale of the Japanese comics artist famed for his stories of yokai (monsters and spirits), it meanders and digresses, but its visual style is interesting and its content equally so. Rather than placing the focus entirely on the grandmotherly figure from whom it gets its title and Shigeru got his fascination with yokai, it wanders off to scenes of his parents' financial difficulties, his childhood gang of boys and their "wars" against others, his journey to pacifism, and the like. Examined as a whole, this tendency produces a somewhat disjointed narrative, but the unexpected nature of certain paths is also appealing. Shigeru's visuals, too, are odd, with caricatured, cartoony figures often appearing in front of extremely detailed backgrounds or what appear to be slightly altered photo reproductions. The story ventures into dark places, dealing with death, ruin, hunger, rising nationalism, cruelty, slavery and more, but for all that, it never feels either excessively sunny or depressing, striking the matter-of-fact middle ground that E.B. White made familiar in his children's literature. (HB)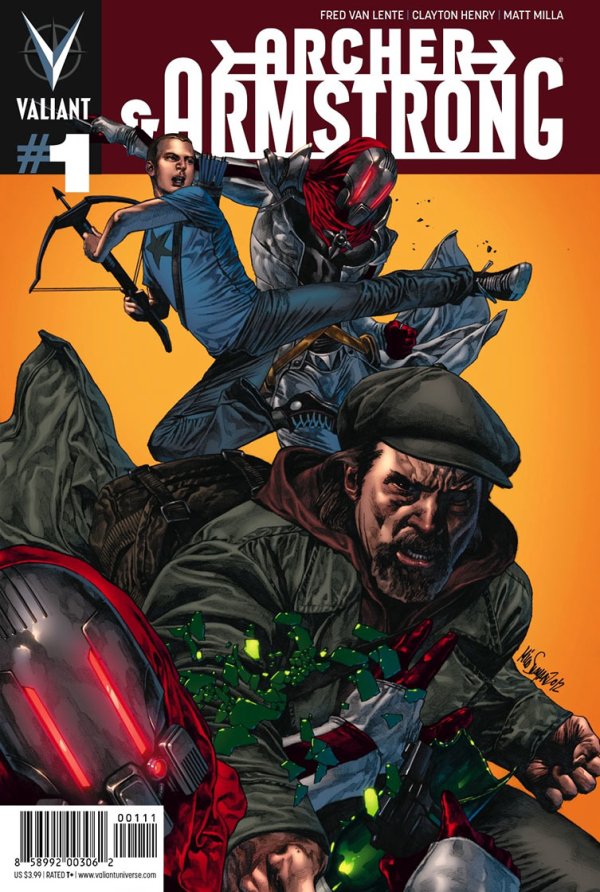 Archer & Armstrong #1
by Fred Van Lente and Clayton Henry
Valiant Comics, 2012
Rating: 7.7
The first Valiant comic I ever read was Archer & Armstrong #1. The second Valiant comic I've ever read is Archer & Armstrong #1. The name's the same, but twenty years separate the two. The new book's creative team caught my eye—Fred Van Lente co-wrote one of the best Marvel series of the last decade or two, the greatly missed Incredible Hercules, which also featured art from Clayton Henry. This new comic is a reboot and not a continuation, and Van Lente makes sure to quickly establish these characters for know-nothings like me. The co-leads can be compared to a handful of better known fictional characters—the immortal libertine Armstrong is essentially Vandal Savage with the fun-drunk vibes of Falstaff (or, y'know, Marvel's Hercules), and Archer is Marvel's Iron Fist if he was raised by Creationists instead of Asian mystics. That is to say, one is a big, bearded party animal who cannot die, and the other is a peerless hand-to-hand combatant powered by faith. That faith might crumble before this tale is done, as a crypto-conspiratorial twist at the end threatens to upend the only world Archer has ever known. Van Lente has long excelled at humorous action-adventures with dramatic and poignant peaks (he could probably write a great Indiana Jones), and although he overdoes the Creationist jokes at the beginning, his skills haven't slipped. Henry wasn't my favorite Hercules artist, but he's improved since then, with cleaner action scenes and more expressive faces. With two-thirds of the creative team and a similar core duo, Archer & Armstrong might mollify those still bummed by the end of Hercules. (GM)
Publish or create comics? We might want to review your work. Get in touch.