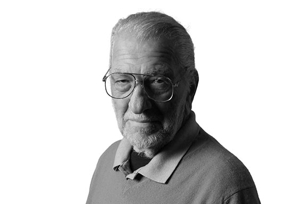 Comic book artist and teacher Joe Kubert passed away Sunday at the age of 85. Born in a Jewish shtetl in Poland in 1926, Kubert began his 74-year career in New York City when he was only 11. He freelanced for many comic publishers but is best known for his decades of work with DC Comics. Kubert remains the defining artist for Hawkman, whose exploits he first drew in the late 1940s before co-creating the Silver Age version of the character in 1961. In the 1950s Kubert co-created the prehistoric hero Tor for St. John Publications. Kubert's most enduring work came on DC's line of war comics, where he forged a long-lasting partnership with writer Robert Kanigher. Kubert's realistic style and scratchy line perfectly fit the square-jawed soldiers and frenetic action of Sgt. Rock, Unknown Soldier and Enemy Ace, all of whom he co-created with Kanigher. In 1967 Kubert took an office job with DC, serving as the director of publications until 1976.
Also in 1976 Kubert founded the Joe Kubert School of Cartoon and Graphic Art (now known as the Kubert School.) Many notable comic artists have studied at the three-year technical school in Dover, New Jersey, including Stephen Bissette, Rick Veitch, Eric Shanower, Rags Morales and dozens more. Kubert's sons Andy and Adam both graduated from the Kubert School, and are two of the most popular artists in the industry today.
Kubert returned toSgt. Rock periodically throughout the last decade, most recently with a story in DC's Wednesday Comics project in 2009. His later work featured a string of acclaimed graphic novels that started with 1996's Fax from Sarajevo, a non-fiction account of the siege of Sarajevo. Kubert explored his heritage with 2003's Yossel: April 19, 1943, about the Warsaw Ghetto Uprising of 1943, and the 2005 Depression-era crime story Jew Gangster. His final graphic novel was the non-fiction war story Dong Xoai: Vietnam 1965. Kubert was working on a six-issue anthology for DC called Joe Kubert Presents, the first issue of which will be released in October. He also inked his son Andy in the on-going miniseries Before Watchmen: Nite Owl.
According to the Kubert School's website, donations can be mailed to the following:
Multiple Myloma Research Foundation (MMRF)
383 Main Avenue 5th floor
Norwalk CT 06851
www.themmrf.org
Got news tips for Paste? Email news@pastemagazine.com.
Others Tagged With