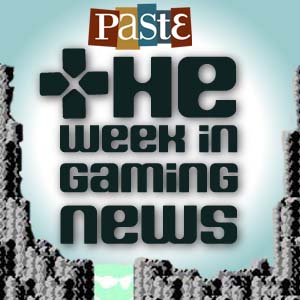 Our round-up of notable news from the world of gaming for the week of July 30, 2012.
• A remake of Rise of the Triad was officially announced.
• World of Warcraft has lost 1 million subscribers in three months.
• Arkham writer Paul Dini won't be writing the next Rocksteady Batman game.
• The voice cast for Dishonored has been announced, featuring Susan Sarandon, Michael Madsen and more.
• Check out CLOP, the new game from the creator of QWOP and GIRP.
• EA and Maxis are suing Zynga for copyright infringement.
• Doom 4 will incorporate the new "Oculus Rift" VR technology.
• Borderlands 2 is Take Two's third-highes preordered game, behind GTAV and GTA: San Andreas.
• Star Wars: The Old Republic is going free-to-play this fall.
And from Paste's own gaming coverage:
• E3 is set to stay in Los Angeles for at least the next 3 years.
• Final Fantasy III is coming to the Ouya.
• A leak has revealed tons of info about PlayStation All Stars: Battle Royale.
• Watch the latest Darksiders 2 trailer.
• And finally, check out our reviews of Deadlight and Wizorb.
Got news tips for Paste? Email news@pastemagazine.com.