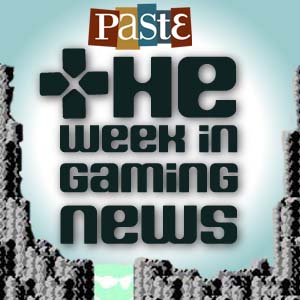 Our round-up of notable news from the world of gaming for the week of August 13, 2012.
• Cloud gaming service OnLive has laid off at least 50 percent of its staff and is restructuring into a new company.
• Despite floundering sales, Sony has no plans to reduce the price of the PS Vita this year.
• Check out the cinematic trailer for World of Warcraft: Mists of Pandaria.
• Co-op is being brought to the Portal 2 perpetual testing initiative.
• Originally planned for 60 days after release, Borderlands 2's mechromancer is set to launch sometime sooner.
• Final Fantasy VII's PC re-release launched this week.
• A co-op horde mode has been added to Team Fortress 2.
And from Paste's own gaming coverage:
• Watch the launch trailer for Sound Shapes.
• The release date for LittleBigPlanet Karting has been announced.
• Arma II mod DayZ is getting made into a standalone title.
• The Ouya console is now available for pre-order.
• Check out our reviews for The Elder Scrolls V: Skyrim: Dawnguard DLC, Papo & Yo and The Book of Unwritten Tales.
Got news tips for Paste? Email news@pastemagazine.com.
Others Tagged With