X-Men: First Class Sequel Gets Title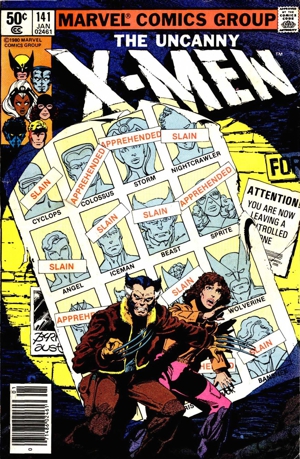 WIth almost 50 years of comics, the X-Men: First Class writers have a very large pool or inspiration to draw from. Bryan Singer recently revealed to IGN that the sequel to 2011's X-Men: First Class will be based on the popular 1981 comic story arc, "Days of Future Past," written by Chris Claremont and penciled by John Byrne.
There might be possible spoilers ahead, so tread carefully. The two-issue story features time travel and alternate timelines with the modern-day X-Men fighting the always pesky Brotherhood of Evil Mutants, while future X-Men live in an dystopian future ruled by Sentinels, giant robots designed to kill mutants. The mind of Kitty Pryde's future self travels back in time to warn the X-Men of this dismal-yet-avoidable future.
In an interview with IGN, Singer describes the project as "very ambitious" and also hints that aspect of the original story will be included but will also explore new things. Matthew Vaughn is set to return to the directing chair for the sequel.
You can watch a short clip of IGN's interview with Singer below.
Got news tips for Paste? Email news@pastemagazine.com.
Others Tagged With