2012 Emmy Awards Live Blog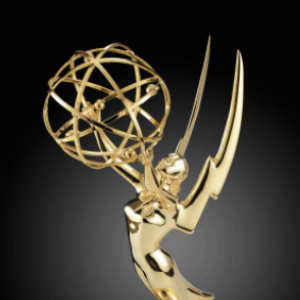 History could be made tonight at the 64th Primetime Emmy Awards, as Mad Men will try to become the first show to take home five Outstanding Drama Series Emmys, and Breaking Bad's Bryan Cranston has a chance to tie Dennis Franz's record for the most wins in the Outstanding Lead Actor in a Drama Series category.
We're going to be here beginning at 8 p.m. to live-blog all the action, so be sure to check back, and in the meantime, check out all our predictions here.
10:59 p.m.: And, just like that (mid-Modern Family acceptance speech too!), we're done. Now to catch up on Breaking Amish.
10:58 p.m.: Modem Family is a fine show, but it doesn't take any chances or do anything that shows before it haven't already done.—Ross Bonaime
10:56 p.m.: Modern Family wins Outstanding Comedy Series, to no one's surprise.
10:56 p.m.: It sure is great to see Michael J. Fox, though.
10:54 p.m.: Season 5 of Mad Men was its strongest to date. For them to go home completely empty-handed is entirely nuts.
10:52 p.m.: Mad Men went 0 for 17. Wow…—Adam Vitcavage
10:50 p.m.: That show my mom keeps telling me to watch keeps winning stuff.—Tyler Kane
10:49 p.m.: Homeland wins….BUT BREAKING BAD IS THE ONE WHO KNOCKS!—Ross Bonaime
10:48 p.m.: Homeland upsets Mad Men and Breaking Bad to take home Outstanding Drama Series!
10:47 p.m.: WHAT IS ON TOM HANKS' UPPER LIP????
10:46 p.m.: No surprise here: Game Change wins Best Miniseries or Movie.
10:41 p.m.: Best thing Costner's done since Waterworld.—Tyler Kane
10:40 p.m.: Too much Costner neck. Wear a tie next time, bro.
10:38 p.m.: Kevin Costner wins his first Emmy for Hatfields and McCoys.
!0:36 p.m.: Jay Roach, the man who directed Goldmember and Fat Bastard in the Austin Powers films, wins an Emmy!—Ross Bonaime
10:36 p.m.:Game Change takes another award, this time for Directing.
10:28 p.m.: Julianne Moore wins Outstanding Lead Actress in a Miniseries or Movie for her portrayal of Sarah Palin in Game Change.
10:19 p.m.: All these incredible dead people are getting shorter "in memorium"s than the non-dead Jimmy Kimmel.
10:17 p.m.: Remember when Tom Berenger was in Sniper? That was a good movie.—Alex Skidmore
10:15 p.m.: Tom Berenger takes home Supporting Actor in a Miniseries/Movie. He is winded.
10:09 p.m.: And Twitter goes silent during the "boring" awards.—Ross Bonaime
10:08 p.m.: Jessica Lange just won the last ever Supporting Actress in a Movie/Miniseries (because of Emmy rule changes).—Adam Vitcavage
10:06 p.m.: Jessica Lange wins for American Horror Story.
10:02 p.m.: Jimmy Kimmel's dad DOES look like Wolf Blitzer—Alex Skidmore
9:56 p.m.: The Daily Show takes home another Emmy for Variety Series (the tenth consecutive one!), and Jimmy Fallon and Stephen Colbert tackle Jon Stewart.
9:53 p.m.: Oh, he knew. The freakin' Emmy was off camera the entire time.—Adam Vitcavage
9:50 p.m.: Why is Ricky Gervais not hosting this and/or everything?
9:44 p.m.: Louis C.K. wins for his Beacon Theater stand-up special.
9:39 p.m.: Claire Danes was not only the most Outstanding Drama Actress of this year, but one of the all-time best.—Adam Vitcavage
9:37 pm.: Homeland sweeps the lead acting categories as Claire Danes wins Lead Actress in a Drama.
9:36 p.m.: Jon Hamm's never won an Emmy because he'd be so handsome and charming during his acceptance speech that all our TVs would melt, right? That's why?
9:29 p.m.: Woohoo! A surprising shock. A British guy playing an American POW beats out two juggernauts.—Adam Vitcavage
9:28 p.m.: WHOA. Damian Lewis upsets Jon Hamm and Bryan Cranston for Outstanding Lead Actor.
9:27 p.m.: I can't believe that guy didn't wear a hat! He's at the Emmys.—Alex Skidmore
9:24 p.m.: Poor Giancarlo Esposito, having to go from the great Breaking Bad to the tired and boring Revolution.—Ross Bonaime
9:19 p.m.: Maggie Smith is deserving and expected, but Christina Hendricks was incredible on Mad Men this season.
9:17 p.m.: Maggie Smith takes home the Outstanding Supporting Actress in a Drama Emmy.
9:16 p.m.: Tracy Morgan didn't pass out, but he did get fat.—Tyler Kane
9:06 p.m.: Aaron Paul deserves to win for the go-karting scene alone. One of the most powerful TV moments I've ever seen.—Ross Bonaime
9:05 p.m.: Aaron Paul wins for Breaking Bad.
9:04 p.m.: I like how ABC tries to casually slip Grey's Anatomy clips in with all these incredible dramas like we won't notice.
8:59 p.m.: Joey Greco is my hero though.—Tyler Kane
8:58 p.m.: Wow, Big Bang Theory even employing the laugh track on their little pre-taped segment. Barf.
8:54 p.m.: I'm pretty sure everyone who actually watches the Amazing Race is an Emmy voter.
8:53 p.m.: What a shocker… Amazing Race won again. 9 out of 10 ain't bad.—Adam Vitcavage
8:51 p.m.: Wow, that football joke bombed. What are sports??
8:47 p.m.: HOPE ELAINE DOES THE LITTLE KICKS. Congrats, JLD.—Adam Vitcavage
8:46 p.m.: Julia Louis-Dreyfus takes home the Emmy for Outstanding Lead Actress and hilariously steals Amy Poehler's speech.
8:45 p.m.: Stephen Colbert is nailing this. Why is he not hosting tonight?
8:43 p.m.: The guy who worked with Charlie Sheen for a decade just called his Emmy win crazy? Yeah, that actually sounds about right. —Josh Jackson
8:41 p.m.: I'm Jon Cryering that Louis C.K. didn't win that.—Tyler Kane
8:39 p.m.: "Don't panic, people. Something has clearly gone terribly wrong." TELL ME ABOUT IT, JON CRYER.
8:37 p.m.: I would actually watch Modern Family if Ken Jeong played Lily.
8:33 p.m.: "Mrs. Robinson, you're trying to seduce ME!"
8:26 p.m.: Here's hoping Gilly interrupts Julie Bowen's acceptance speech, Kanye-style.—Ross Bonaime
8:26 p.m.: How many times do you think Kristen Wiig would have mentioned nipple covers if she won this category?
8:24 p.m.: Julie Bowen takes home Outstanding Actress in a Comedy Series for the second year in a row.
8:21 p.m.: "Well, I won an Emmy just now."-Louis C.K. in an adorable acceptance speech for Outstanding Writing.
8:17 p.m.: Sorry. Stepped away for a bit. Did I miss Danny Pudi's acceptance speech?—Josh Jackson
8:12: Eric Stonestreet takes home the Emmy for Outstanding Supporting Actor in a Comedy Series. Not the Modern Family actor we were expecting to bring this one home.
8:10 p.m.: Jimmy Kimmel fell so flat. Terrible opening monologue. No punchline here…much like what we just sat through.—Adam Vitcavage
8:05 p.m.: How did the Emmys know that what I wanted when I heard Jimmy Kimmel was hosting was to see him get punched in the face a bunch?—Josh Jackson
8:03 p.m.: If Jon Hamm and Maggie Smith don't jump out of a helicopter at some point tonight, the Olympics win.—Ross Bonaime
8:02 p.m: Pre-taped skits are the worst. But naked Lena Dunham eating birthday cake makes everything OH SO RIGHT.—Adam Vitcavage
8:00 p.m.: Aaaaand, we're off!
64th Annual Primetime Emmy Award Winners
Drama Series – Homeland, Showtime
Actress, Drama Series – Claire Danes, Homeland, Showtime
Actor, Drama Series – Damian Lewis, Homeland, Showtime
Supporting Actor, Drama Series – Aaron Paul, Breaking Bad, AMC
Supporting Actress, Drama Series – Maggie Smith, Downtown Abbey, PBS
Writing, Drama Series – Alex Gansa, Howard Gordon and Gideon Raff, Homeland, Showtime
Directing, Drama Series – Tim Van Patten, Boardwalk Empire, HBO
Comedy Series – Modern Family, ABC
Actor, Comedy Series – Jon Cryer, Two and a Half Men, CBS
Actress, Comedy Series – Julia Louis-Dreyfus, Veep, HBO
Supporting Actor, Comedy Series – Ceric Stonestreet, Modern Family, ABC
Supporting Actress, Comedy Series – Julie Bowen, Modern Family, ABC
Writing, Comedy Series – Louis C.K., Louie, FX Networks
Directing, Comedy Series – Steven Levtan, Modern Family – ABC
Miniseries or Movie – Game Change, HBO
Actress, Miniseries or Movie – Julianne Moore Game Change, HBO
Actor, Miniseries or Movie – Kevin Costner, Hatfields & McCoys, History Channel
Supporting Actress, Miniseries or Movie – Jessica Lange, American Horror Story, FX Networks
Supporting Actor, Miniseries or Movie – Tom Berenger, Hatfields & McCoys, History Channel
Directing, Miniseries, Movie or Dramatic Special – Jay Roach, Game Change, HBO
Writing, Miniseries, Movie or Dramatic Special – Danny Strong, Game Change, HBO
Reality-Competition Program – The Amazing Race, CBS
Host, Reality-Competition Program – Tom Bergeron, Dancing With the Stars, ABC
Variety, Music or Comedy Series – The Daily Show With Jon Stewart, Comedy Central
Writing for a Variety Special – Louis C.K., Louis C.K. Live at the Beacon Theatre, FX Networks
Directing, Variety, Music or Comedy Special – Glenn Weiss, 65th Annual Tony Awards, CBS
Others Tagged With