Amanda Palmer to Pay Volunteer Musicians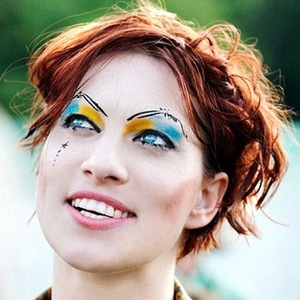 Amanda Palmer has had a rough week. After raising over $1 million through Kickstarter to fund her lastest album, she asked some of her touring musicians to "volunteer" their services despite having plenty of cash to properly compensate them. Though the musicians agreed to Palmer's offer, the move has drawn widespread criticism, most notably from Steve Albini. In the wake of the backlash, Palmer has finally decided to pay her musicians after all.
In a statement posted on her website, Palmer explains that her management team has re-allocated money to pay the musicians, but it's pretty clear that she is only compensating them because of the criticism and outside pressure. Take a look at an excerpt below and judge for yourself:
for better or for worse, this whole kerfuffle has meant i've spent the past week thinking hard about this, listening to what everyone was saying and discussing. i hear you. i see your points. me and my band have discussed it at length. and we have decided we should pay all of our guest musicians. we have the power to do it, and we're going to do it. (in fact, we started doing it three shows ago.)

my management team tweaked and reconfigured financials, pulling money from this and that other budget (mostly video) and moving it to the tour budget. 
all of the money we took out of those budgets is going to the crowd-sourced musicians fund. we are going to pay the volunteer musicians every night. even though they volunteered their time for beer, hugs, merch, free tickets, and love: we'll now also hand them cash.

i hope this does two things: i hope it makes the volunteers surprised and happy (they'll be getting some dough they had no idea was coming) and i also hope it makes our family circle feel good about speaking out.

when we handed the musicians their surprise cash backstage in new orleans the other last night, they laughed like mad and said "after

ALL

THAT

, you're going

PAY

US??!!"

moreover: i feel like we accidentally put

ALL

of our volunteer musicians into a weird situation that they didn't bargain for….they unwittingly signed into a kerfuffle they never asked to join. all they wanted to was to hop on stage, rock out, and drink beer with us, etc.
You can read Palmer's full statement on her website.
Got news tips for Paste? Email news@pastemagazine.com.
Others Tagged With