Hudspeth County Jail: Fiona Apple Refused to File Complaint After Arrest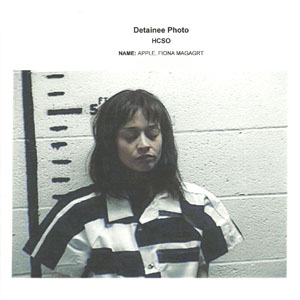 When you're put on hold on the phone with the Hudspeth County Jail—the Sierra Blanca, Texas stop where Snoop Dogg, Willie Nelson and most recently Fiona Apple were arrested for drug possession—a spirited cover of The Clash's "I Fought the Law" provides not only a classic tune to wait to, but a reminder that Texas authorities aren't playing around when it comes to drug busts.
Dialing this same number, we recently caught up with Gary "Rusty" Fleming Jr. You might recognize the name as the public information officer who released a response to Apple's recent in-concert statement, which said officers acted in a "possibly illegal" manner during her stay at the jail last week over marijuana possession. The statement from Fleming, who told Paste he was not familiar with Apple's music before the arrest, most famously urged Apple to "just shut up and sing."
Apple's initial in-concert reaction was a confusing one for many, which had her describing lock boxes and codes that would hide the secrets of how she was treated when in holding.
"I don't know," Fleming said when asked to speculate about the "possibly illegal" behavior. "I don't have the decoder that it takes to decode the message for holding cell one or two."
Fleming took us through the bust, which kept Apple in holding for "around 13 hours." Although Apple recently reeled back her reaction to the situation ("I'm really, really sorry that all the work that we did is being overshadowed by all this bullshit," she said in a recent New Orleans performance. "Also, there are no fucking lock boxes. I didn't make up a code"), an official statement from her camp has not been released. And through this discussion, Paste has learned that after being offered the opportunity to file a formal complaint while at the jail, Apple declined.
"I didn't know it prior to just a few hours ago, but one of our deputies had informed her that he would call the Texas rangers for her where she could file a complaint here in the office, and she said no," Fleming told Paste. "Any time we have somebody that makes an allegation of impropriety of any kind, we want to get that person in front of the authorities. In this case, she had made the statement that it was possibly illegal, she didn't know. We wanted her to file a complaint and she didn't before she left. That's why I put [contact information to file a complaint] in my press release."
In the meantime, Fleming said reactions to his statement (and his team's bust) have been scattered:
"I've heard everything from 'Right on, we love you' to, one guy wrote, 'I came home one night and my girlfriend gave me a 'Rusty Fleming,'" Fleming said, laughing at the speculation of what exactly that commenter meant.
Requests for comment from Apple's management were not immediately returned. You can read our review of Apple's excellent The Idler Wheel… here.
Got news tips for Paste? Email news@pastemagazine.com.
Others Tagged With