Beach Boys' Mike Love Earns Spot as Biggest Tool in Entertainment Industry
Brian Wilson, Al Jardine, David Marks not returning to touring lineup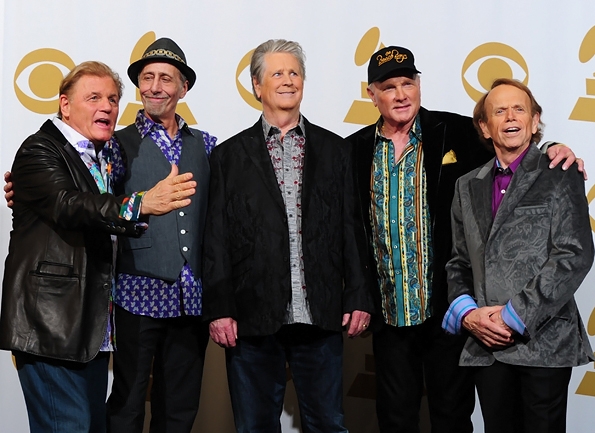 Mike Love has solidified his name in our hearts as one of pop music's biggest tools when a statement was released that founding Beach Boy members Brian Wilson and Al Jardine would not continue on the band's touring roster. David Marks—who joined in 1962, a relative newcomer next to Wilson and Jardine—also are not considered as part of the Beach Boys' live show. The announcement comes from a statement that Love made on Monday, which said that the lineup was only meant to include the founding members for their 50th anniversary tour.
"The post-50th anniversary configuration will not include Brian Wilson, Al Jardine and David Marks," Love actually had the nerve to write in a statement. "The 50th Reunion Tour was designed to be a set tour with a beginning and an end to mark a special 50-year milestone for the band."
It was reported by The Telegraph that Wilson, Jardine and Marks discovered the lineup change through the announcement. Brian Wilson, who was inarguably behind the band's best material—just look at the recently released SMiLE Sessions for proof of that—said this to CNN after the discovery:
"I'm disappointed and can't understand why he doesn't want to tour with Al, David and me. We are out here having so much fun. After all, we are the real Beach Boys."
The reunited Beach Boys kicked off a massive tour in April, which included stops at Bonnaroo, Dodger Stadium, The Grammys and the New Orleans Jazz and Heritage Festival. They released a so-so studio album, That's Why God Made the Radio, this year. Love reached a settlement to use the Beach Boys name in 2008 after a lawsuit that Jardine launched in 2003. Wilson, Jardine and Marks are expected to be replaced by a trio of people that are not Wilson, Jardine or Marks. The band is set to finish out the reunion tour this week in London.
Got news tips for Paste? Email news@pastemagazine.com.
Others Tagged With