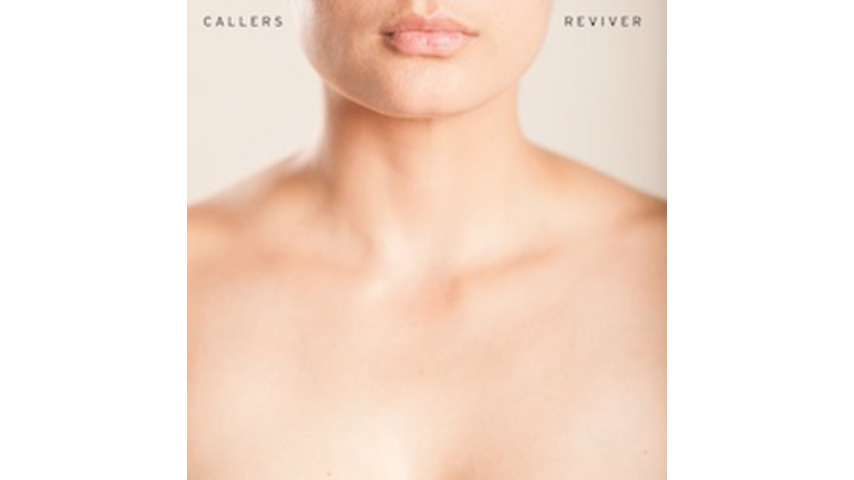 New York band Callers have found their sound with their latest album, Reviver. As the third studio album from the band, Reviver shows the true growth that has occurred since their debut album, Fortune.
Some of the strongest points of their new release have to be the perfect transitions between each song on the album. Not even for one second does it sound like a track does not belong on Reviver. The band effortlessly takes its listeners from upbeat, almost dance-like tracks like "Hero" to more somber, melancholy tracks.
"Good Years" is the perfect opening track to set the mood for the album. While showcasing the sound that Caller fans have come to know, it features more vocal interaction between Sara Lucas and Ryan Seaton.
Many people have compared Lucas' vocals to those of Joni Mitchell and after hearing tracks like "Crush Times" and "It's a Ringer" it's hard to dispute that. Both tracks show her true vocal range, and her ability to match the intricate instrumental arrangements is impressive. The guitar riffs from Seaton matched with Lucas' vocals on both tracks transport their listeners into a dreamlike world.
"Long Control" and "Turning" are the two tracks that stand out as being the most different. "Long Control" slows down the fast-paced tempo and provides a true glimpse into the band's soul. Harmonizing vocals backed by slowly growing (but still quiet) dynamics change the mood that the previous tracks had established.
From the first note from the bass on "Turning," the song sounds like it belongs in a David Lynch film. The chorus provides an eerie yet beautiful sound for this unconventional love song.
"Howard 2 Hands" ends the album on the same upbeat note with which it began. Tracks like this and "Heros" show how diverse Callers can be. While the lyrics may be full of emotion, their tempo provides a fun, upbeat style for their sound. "Howard 2 Hands" has a tribal feel to it courtesy of the drum section, while "Heros" will have everyone tapping their feet to the beat.
Reviver is an album of growth for Callers. It shows their talents as a band that can perform a vast array of songs and yet still manage to tie them all together.
Others Tagged With