Dark Dark Dark: Who Needs Who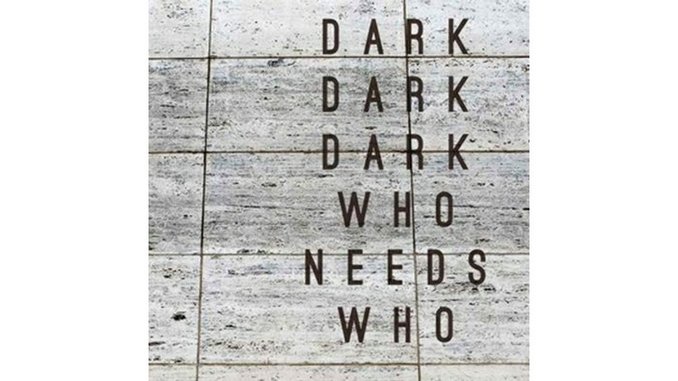 During "Who Needs Who," the title-track on Dark Dark Dark's third studio album, a lovely straight-ahead piano ballad explodes into a chaotic New Orleans jazz-klezmer hybrid, with trumpets sighing wildly over frenetic piano chords. It's totally unexpected and completely exhilarating—and that spirited mischief is sorely missed elsewhere on Who Needs Who, as the album settles into a series of soggy, minor-key piano ruminations.
With instrumentation this well-rounded, you'd expect a carnival atmosphere: On top of a traditional piano-bass-drums rhythm section, Dark Dark Dark wheel out strings, horns, and accordions, all used to frame and color Nona Marie Invie's aching jazz-cabaret vocals. But Who Needs Who is frustratingly subtle and low-key, waltzing its way through tracks like "Patsy Cline," a lethargic, cutesy bar-room ballad, and "Hear Me," a sparse, brooding soundscape that simmers and simmers but never boils.
Every second on Who Needs Who is tasteful, refined, elegant—all those adjectives you'd throw at any good hotel lounge cocktail-jazz band. But Dark Dark Dark are, as they demonstrate on the album's rousing bookends, far more than that: "Tell Me" wrangles more emotion than the album's entire middle-third combined, with Invie pleading "I want to live in the time when you cherished me," as the track builds to a windstorm climax of cooing harmonies, percussion and distortion. "Meet in the Dark" is a showcase for Invie's shivering vocal theatrics, with the band stirring up just the right amount of art-school thunder underneath. And "The Great Mistake" closes the album on a blinding high note: It opens with the most soothing free-jazz clatter of all-time, cymbal splashes and piano flourishes bouncing off each other like aimless rain drops on a car hood—but it swells gradually and gracefully into an emotive singalong sucker-punch.
"I am hummin' so low you can't hear me now," Invie sings on "Meet in the Dark." All-told, it's a mantra by which Who Needs Who too often abides.
Others Tagged With