Johnny Marr Officially Announces Solo Debut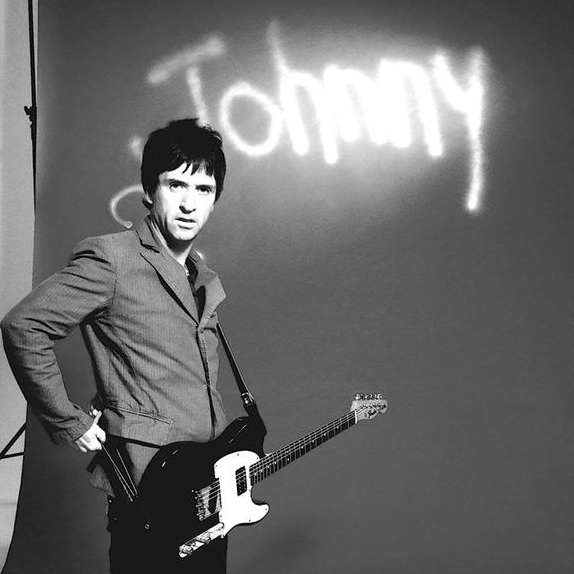 Update: A week after hearing a few vague details about Johnny Marr's solo debut, the former Smiths guitarist has officially announced the release. As he had already divulged, the album will be titled The Messenger. We also knew it would be due out sometime early in 2013, but now an official release date of Feb. 26 has been announced.
The 12-song album was in Manchester, U.K. and Berlin, Germany, and mastered at Abbey Road. Marr had been living in Portland, Ore., where he served as the guitarist for Modest Mouse, but notes that The Messenger is about "the experience of living in Britain." Following the album's release, Marr will tour the U.K. in March and then populate festivals around Europe and the U.S. during the summer.
Though a Smiths reunion seems unlikely at the point, Morrissey and Johnny Marr haven't had any trouble keeping busy. Especially Marr. After years of session work, a stint with Modest Mouse and helping out with a few film scores, we recently learned that he's been readying his solo debut. Now we have details.
During an interview with The Sun, Marr revealed that the album will be called The Messenger and that it will likely be released in February of 2013. The former Smiths guitarist also spoke with NME in regard to why it has taken him so long to release a solo LP.
"It is late in the day to be making my debut," Marr said. "I didn't want to be in someone else's band at this point. In the past I might have been reluctant to stand up front, and I've been lucky enough to be in bands with great singers, so it wasn't necessary. But this is my band now, and the frontman in my band has to play guitar. I do both."
And, of course, it wouldn't be a proper Marr or Morrissey interview without the obligatory inquiry into the potential of a Smiths reunion. Not surprisingly, Marr threw water on any lingering speculation: "Those rumours are like a sport for everyone involved bar the people who were in the group 30 years ago. But it's not happening."
It's hard for Smiths fans to complain, though. Between Morrissey's hilarious appearance on The Colbert Report and the news of Marr's solo debut, the seminal post-punk rockers have been in the news just about as much as anyone could expect from a pair of 50-year-old musicians.
Got news tips for Paste? Email news@pastemagazine.com.
Others Tagged With