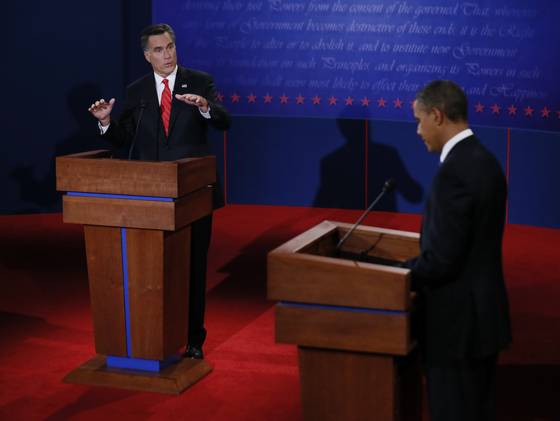 As expected, Wednesday night's presidential debate blew the lid off of Twitter, particularly the topics of Jim Lehrer moderating abilities, Obama's lack of energy and, of course, Romney's professed love of Big Bird. The debate even drew more Twitter reaction than both the Republican and Democratic national conventions. If you're particularly apolitical, you might want to just stay off Twitter for the next month or so. It's not going to be pretty.
Also covered this week is the Looper premiere, Adele's take on the James Bond theme song and last night's controversial call in the Braves/Cardinals playoff game. Check out some of Twitter's best reactions to these events and more below.
The tweets are ordered more or less chronologically for your convenience. Just click on the first image and scroll through the best tweets reacting to the week's news, as well as some of the week's best tweets, period.
Others Tagged With