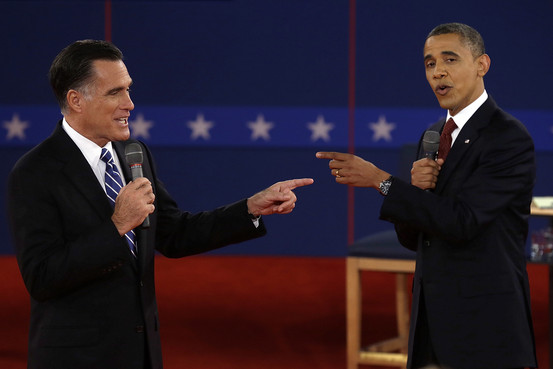 The long, grueling road to November's election continued this week with the second presidential debate. With two debates already in the books, Twitter now runs like a well-oiled machine when it comes to dispensing live commentary, jokes and a lot of other stuff no one really wants to read as the debate unfolds. This week's town hall format resulted in a more free-flowing discussion, with undecided voters asking the questions to the candidates also spicing up the proceedings.
The debate was clearly the central focus of Twitter's energy this week, with relatively little occurring otherwise. Plenty of people put in their two cents in regard to Tyler Perry's new movie, Alex Cross, potential Halloween costumes were discussed and Donald Trump felt he knew the reason why Derek Jeter broke his ankle in one of the Yankees' playoff games.
Take a look at some of the week's most astute commentary limited to 140 characters below. The tweets are ordered more or less chronologically for your convenience.
Others Tagged With