Bad Brains: Into the Future
[Megaforce Records]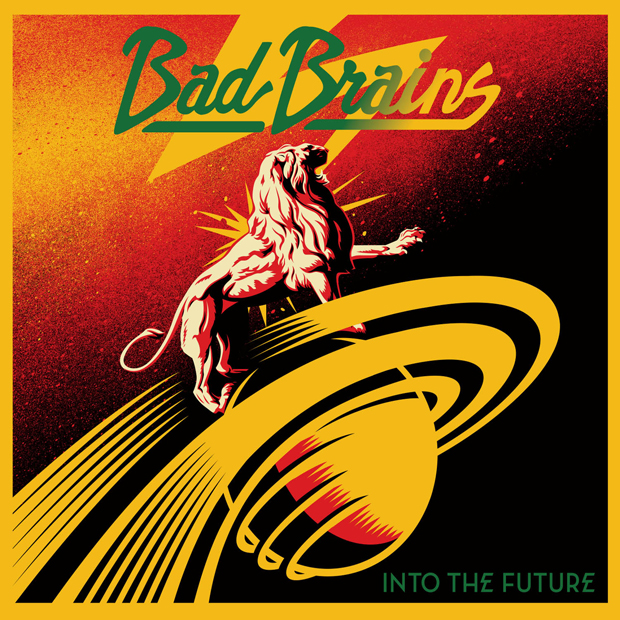 It's been five years since the last Bad Brains record, which ended a 12-year hiatus for the seminal punk/reggae group. From the band's inception in Washington D.C. during the late 1970s through its heyday in the mid-'80s, Bad Brains was the both the hardest of political hardcore and the most Rasta of reggae musicians not part of the Marley brethren. Somehow, both of these disparate influences are still represented on Bad Brains' newest LP Into the Future, although not to the same nearly polarizing degree of previous records.
The core lineup—consisting of singer H.R., guitarist Dr. Know, bassist Darryl Jenifer and drummer Earl Hudson—returns on Into the Future, giving the record a sense of stability and natural evolution following 2007's Build a Nation. The album's 13 songs total less than 40 minutes and err on the side of punkier tracks rather than reggae, as it doesn't slip into half-time beats until the fifth song, the ever-so-chill "Rub A Dub Love." Two other notable reggae tracks—"Make a Joyful Noise" and a remix of Build a Nation's "Peace Be Unto Thee," which was rerecorded as tribute to the Beastie Boys' Adam "MCA" Yauch (who produced that LP)—close the album.
Bad Brains still sounds best when it's angry, though. The opening title track snarls and hisses, and midway through Into the Future, "Yes I" serves as a loud, hard, fast wake-up call, clocking in at just 1:28. "Earnest Love" is almost grungy until its double-timed, pitched harmonics-filled end solo. However "Youth of Today," with its rowdy riffs, rock-hard solos and aware lyrics, serves as the best connector between genres and eras for the band. Because ultimately, Bad Brains looks to the past for context, but pummels into the future for pertinence.
Others Tagged With