Beck Announces Plans For New Album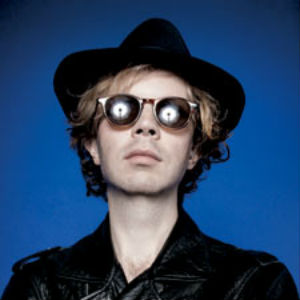 Beck has confirmed that he is working on a new album that will not be in sheet music form, but in fact as tracks performed by the man himself.
In a recent interview with Australia's triple j radio, Beck revealed that he hoped to get his Odelay bandmates back together to record the new album and to also tour.
"Hopefully I get these gentlemen together to do some more shows and new music," Beck told triple j.
Beck began recording the new material all the way back in 2008, but hasn't had time to fully commit himself to the production process.
"I started a record, largely recorded in 2008, so I'm trying to carve out some time from all the production work I'm doing to finish those songs before they become records from a lost era. It's going on a half decade at this point."
While there has been no hint at a release date for the new material, Beck does have a new album of sheet music coming out right around the corner. Beck Hansen's Song Reader contains 20 songs that exist only as sheet music and fans have to play the tracks themselves. Beck Hansen's Song Reader comes out Dec. 7.
Got news tips for Paste? Email news@pastemagazine.com.