Watch Ben Sollee Perform "A Few Honest Words" at the Lincoln Memorial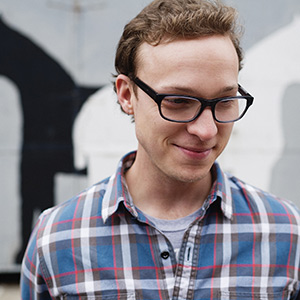 For months, American audiences have seen countless videos from presidential candidates and celebrities pleading for citizens to vote in this Tuesday's presidential election. Two weeks ago, cellist and songwriter Ben Sollee took his plea straight to Washington D.C. and performed a special song on the steps of the Lincoln Memorial.
With nothing but his cello in hand, Sollee made his way into the middle of the Lincoln Memorial in D.C. and pleaded for just one thing: "A Few Honest Words." Sollee's performance on the steps of the Lincoln Memorial was his way of trying to further a human-to-human conversation about the real issues the country faces.
"Like nearly everyone my attention this week has been focused on Sandy and all of her devastating effects on communities along the east coast," Sollee said in a recent statement. "There are so many people dealing with fundamental challenges in their lives at this moment: food, shelter, clean water, etc. These are things that are not debatable or points of policy; they are human needs. And as the country inevitably shifts it's gaze back to the final stretch of the election, I'm hoping we can keep the human-to-human conversation going. That's what we truly need to sort through natural disasters, healthcare policy, education, or anything as a country. We are too often willing to sacrifice honest, sincere discussion for winning and losing teams. And everyone's voice is important! Performing in the Lincoln Monument was my way of expressing that desire. And, I still have the knot in my stomach to prove how intimidating it can be to speak out. So, please, if you only do one thing on Tuesday, VOTE!"
Watch Sollee's moving performance of "A Few Honest Words" below.
Got news tips for Paste? Email news@pastemagazine.com.
Others Tagged With