Bob Dylan Updates Facebook Status for First Time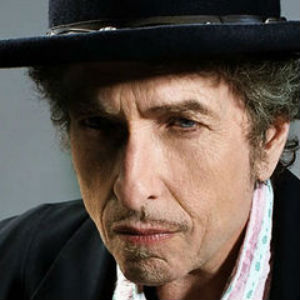 Bob Dylan and social media might mix together about as well as oil and vinegar, but that didn't stop the legendary singer-songwriter from posting his first ever Facebook status update in the hours leading up to yesterday's presidential election.
Here's what Dylan posted to his official Facebook page, which is liked by over 4.1 million fans:
Here's pretty close to what I said last night in Madison. I said from the stage that we had to play better than good tonight, that the president was here today and he's a hard act to follow. Also, that we're not fooled by the media and we think it's going to be a landslide. That's pretty much all of it.

- Bob Dylan
The comment is in reference to his prediction that Obama would win the election comfortably during a performance in Madison, Wisc. the previous night.
"Don't believe the media," Dylan was reported as saying in the middle of "Blowin' in the Wind." "I think it's going to be a landslide."
The comment was highly publicized, and Dylan apparently felt Facebook would be the best way to clear the air about what exactly he said on stage. Though his social media seal is now broken, we're not holding our breaths for a slew of live-tweetings or interactive chats anytime soon.
Got news tips for Paste? Email news@pastemagazine.com.