Star Slinger: Ladies in the Back EP
[Jet Jam]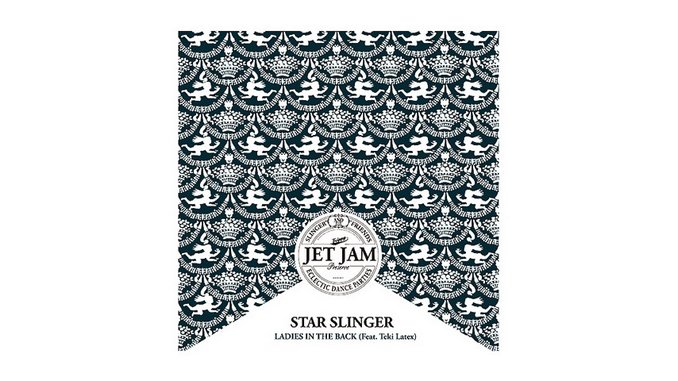 No matter how good a single may be, releasing an EP with seven different versions of it probably won't be very effective. So while hopes are still high for Manchester, England-based rapper/producer Star Slinger's full-length album due out in 2013, his current EP is a bit of a redundant disappointment.
Darren Williams, the young Brit behind the Star Slinger moniker, has recently earned attention for both his original works and remixes. His first self-released LP dropped in 2010 and since then, Williams has worked and toured with acts like Drake and A$AP Rocky (not to mention garnered some indie cred for reworking Deerhunter and Broken Social Scene tunes). Earlier this year, Star Slinger leaked a groovy, looping track dubbed "Take This Up," which served as a buzzy precursor to Ladies in the Back.
The main version of "Ladies in the Back," featuring French rapper Teki Latex, is a mid-tempo grinder in which lyrics like "Pretty girl shake that ass for me / not too fast that's a blasphemy / make that booty grind right in front of my face / slow and sexy wins the race" are annunciated a little too clearly. It's as mainstream a track as Star Slinger has released, while still trudging along in a spaced-out haze.
A few of the versions on Ladies in the Back are at least notably different. The Nadus Remix sounds like a stoned Die Antwoord and the Party Mix definitely reflects its naming. The Norrit Remix, however, moves in jarring direction, as Star Slinger flatly changes the lyrics from "This is dedicated to all my ladies in the back" to "This is dedicated to getting my lady back." While some of these remixes are at least catchy versions of a mediocre song, the EP as a whole certainly isn't meant to be listened to as an entity.
Others Tagged With