Comic Relief: Paste's Favorite Writers & Artists Pick their Favorite Comics of 2012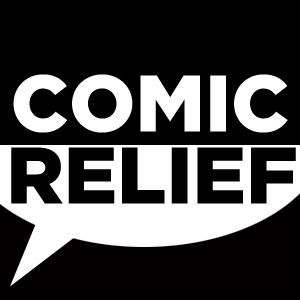 Page 1 of 12
After a frantic year of writing and reviewing, Paste's Comics Team made a proposition to our favorite writers and artists: stop draining our life savings with your crazy-good sequential crack and write about the comics that you liked the most this year. In return, Paste will spend the month of January writing/stick-figuring your monthlies, graphic novels, and webcomics. So our offer may have been politely declined, but that didn't stop a collection of creators from Paste's Best Comics of 2012, Best Comic Reissues of 2012, and Best Webcomics of 2012 from giving their very own Best of 2012 lists. Meta, right?
Listed in alphabetical order by last name, the following creators cover a wide swath of the comics industry, with authors ranging from beloved Batman scribe Scott Snyder to indie auteur James Kochalka and Manga ambassador Adam Warren. Just like Paste has been doing in its Comic Relief features, these lists tap into the deep ecosystem of admiration and inspiration at the heart of a passionate institution.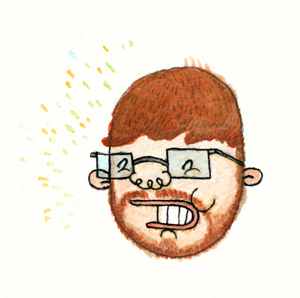 Nathan Bulmer
Writer/Artist: Eat More Bikes
Here are ten of the books I enjoyed the most this year. They're in alphabetical order by first name…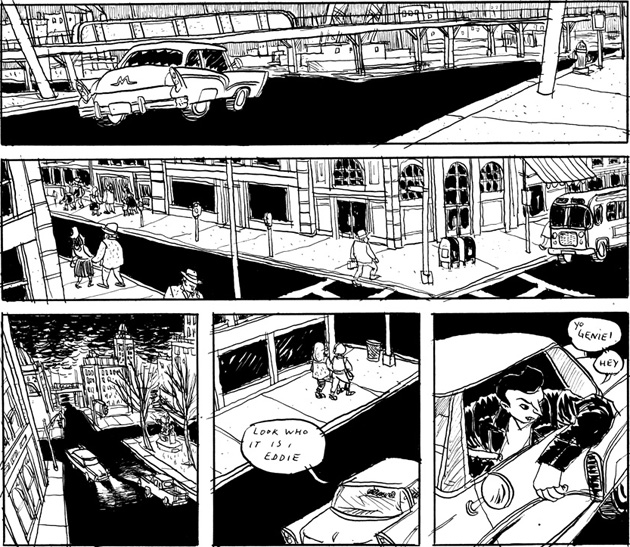 1. Iron Bound
Brendan Leach
The first two issues of this series follow a couple of low-level gang members in 1960's Newark, NJ that get in over their heads when they kill a passenger on a bus. Leach picks up where he left off with with The Pterodactyl Hunters and gives you more great storytelling and lovely cityscapes. My fiance, who typically has interest in very few comics, was/is chomping at the bit to get the full story. I have heard that these issues are just a preview though and the full story will be put out by Secret Acres sometime next year and will include a vinyl 45 (!) along with the book. Which is good news as holiday shopping for my fiance should be easy next year.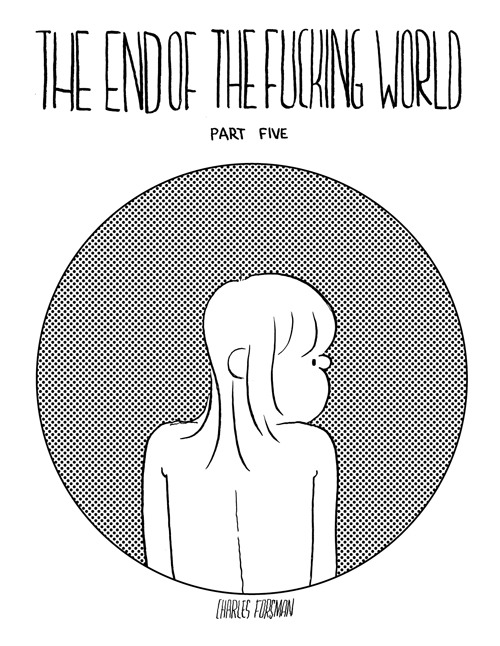 2. The End of the Fucking World
Charles Forsman
This series is just plain good. It's the one book I really look forward to getting every month. This and Forsman's Snake Oil series have been really showing off his talent for telling stories about compelling characters. I can't wait for the final issue of TEOTFW to come in the mail, but I will be bummed to see this series go when it does.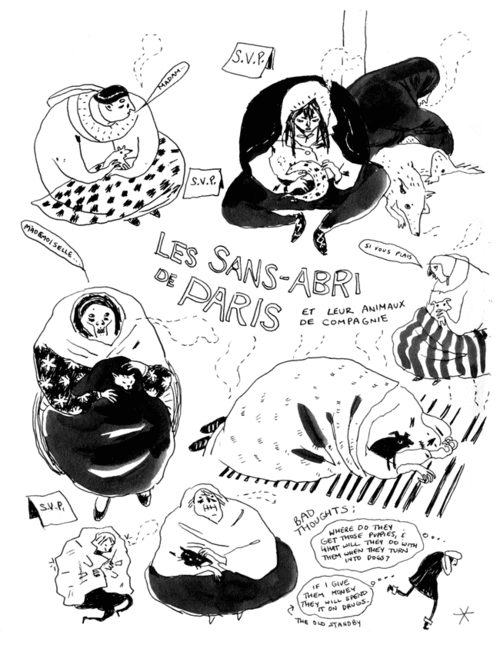 3. Beouija #3
Eleanor Davis
This is a small collection of Eleanor's sketches from the last year and includes observations from her trip to France. It is always fascinating to get a behind-the-scenes look at how people's brains work. As you flip through the pages, reading all of her observations on the things she encounters is a delight. There are three actual comics in this mini, two that are hilarious and one that is more serious in nature, but all three leave you wanting a huge book of Eleanor's work.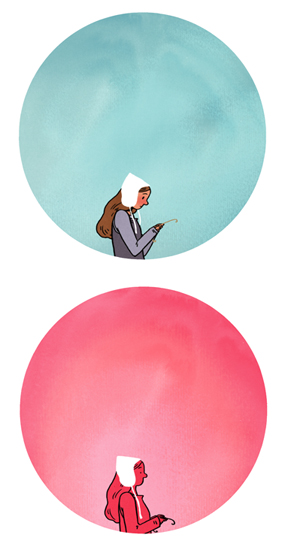 4. Dear Princess
Emily Carroll
Carroll shows off her non-horror side in this comic and chooses to explore human sexuality and identification. She finds a way to make letter correspondence into a compelling and beautifully-rendered love story. Since a lot of Emily's horror stories use heavy blacks to help set the bleak tone, it was really nice to see her working with a brighter palette to help complement the happier feelings of this tale.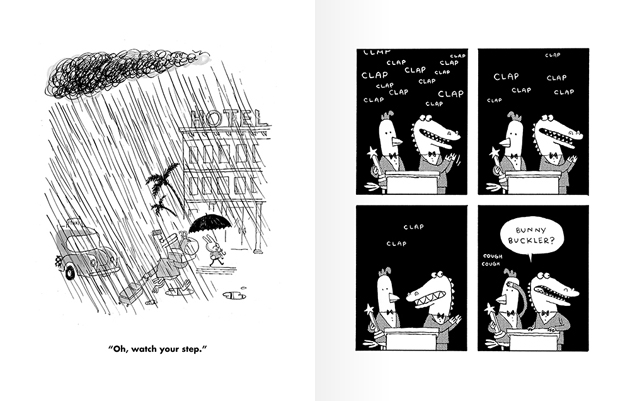 5. Gold Star
John Martz
John Martz always seems to have fun making comics and experimenting with the form. His series Machine Gum clearly shows that and this book takes a chance in trying something different. It simultaneously tells two different parts of a story about a rabbit attending an awards show by alternating between single-panel gag strips and four-panel gag strips. I read this book three times in a row when I first picked it up.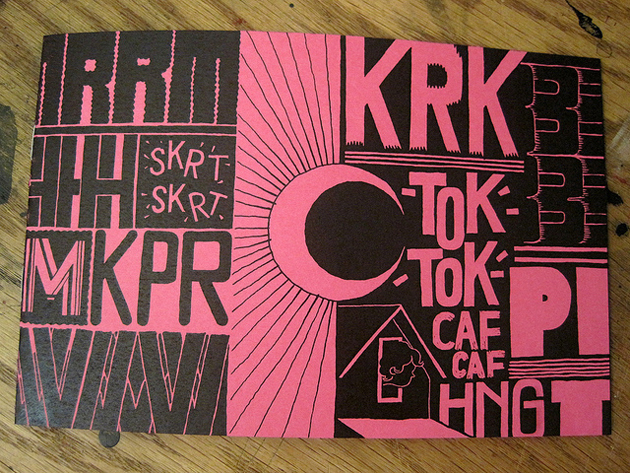 6. Supposed To
Joseph Lambert
This is a story about a boy who has outgrown the house he occupies, think Alice in Wonderland, and who is possibly the last being on earth. You watch him as he goes through a list of the things that he knew to be true, only to start to doubt them. Joe is one of the clear-cut best talents in comics right now and this book shows off his ability for pacing, typography, and just flat-out drawing. I can't wait to dig into his Annie Sullivan book.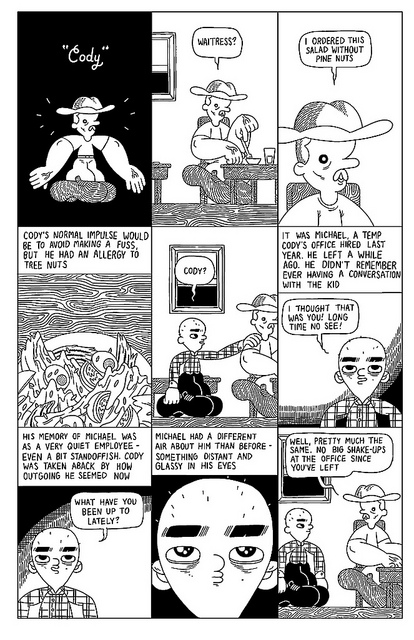 7. Cody
Michael DeForge
Maybe people will scratch their heads about me including this over Lose #4 (which was also great), but I just felt more pleasure during the reading of this mini. Michael states on the back cover that this was his first attempt at making a comic that wasn't planned out ahead of time and I think it shows, in a good way! Something about it feels looser and more playful than the humorously serious tone Deforge's other work plays in.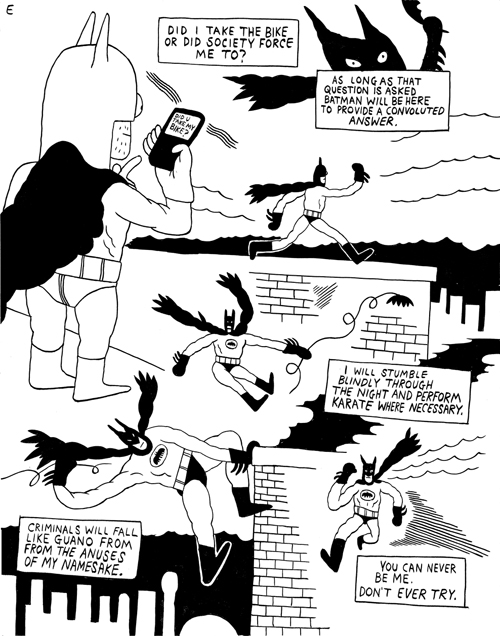 8. You Can Never Be Me
Patrick Kyle
This risographed zine shows off Kyle's ability to lay out a page that moves a story effortlessly without the aid of panels. This is essen∂tially a modern take on the cornball Adam West version of Batman. It looks and feels like he had fun making it, which comes through and makes it a very enjoyable read.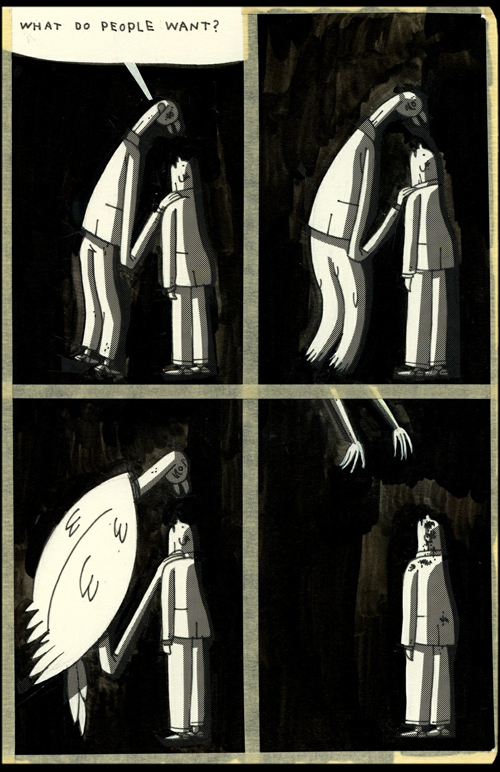 9. Barack Hussein Obama
Steven Weissman
I have so many feelings about this book. This, to me, is the most gorgeous book of the year and is one that I will be returning to often. It starts out as a four-panel joke comic with the president and staff as the lead characters. At some point it turns into a free-flowing narrative that, amongst other things, sees the president turn into a giant parakeet. That aspect is actually handled with much more seriousness than the description of the event would imply. And, Weissman's use of zip-a-tone, tape, and whiteout in addition to his pen work will have you drooling. If you ever have a chance to see any originals from this book, DO IT!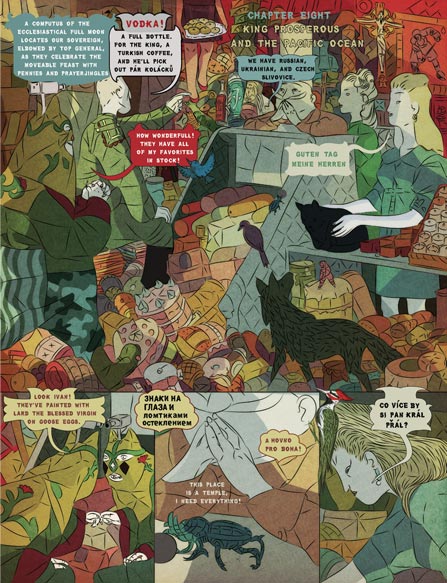 10. Wax Cross
Tin Can Forest
Koyama puts out some of the nicest-looking books around and this is definitely no exception. Reading this book is like walking through a gallery of beautiful watercolors while someone recites poetry to you. I have a hard time reading this straight through because I often find myself just stopping and staring at the pages.
Others Tagged With