Dan Aykroyd Could Walk From Ghostbusters 3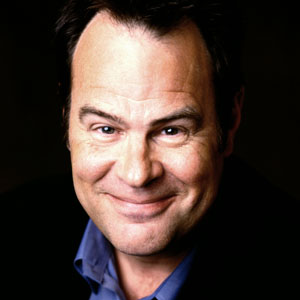 Dan Aykroyd has always been a big supporter of continuing the Ghostbuster legacy and making a third film to the already popular franchise. After years of a development stand-still it looks like Akyroyd might be losing steam. In a recent interview with Esquire the actor said that if production doesn't begin soon that he may walk away from the project.
While there is finally a script in place that Aykroyd and director-producer Ivan Reitman like, Sony studio has dragged their feet at beginning the production process. In the interview, Aykroyd warns the studio that if they don't get a starting date in the near future, he and Reitman are walking—and taking the franchise with them.
"We can't wait forever," he told the magazine. "And now's the time to tell the picture company, and I'd say this quite publicly, it's time now to sit down and make this movie, or you will lose your main principals, and you won't be able to make it without us, because we have rights, and now is time to make the movie… You don't take advantage of that in the next three or four months, I'll see you in Australia, where we'll be selling Crystal Head [Aykroyd's vodka brand]."
Aykroyd also addressed all the rumors surrounding his friend and cast-mate Bill Murray's involvement in the film. Two years ago, Murray turned down a script that Office writers Gene Stupnitsky and Lee Eisenberg had written. Aykroyd said that if Murray had not refused it, that audiences would have seen Ghostbusters 3 in theaters this summer.
"Had Billy chosen to do the Eisenberg/Stupnitsky script of two years ago, it would be out this summer, and it would be a massive hit."
Showing that there is no bad blood between the two friends, Akyroyd continue to say that if Murray wants to be involved in the film that he can easily be written in.
Only time will tell if Ghostbusters 3 is just a pipe dream or if one day it will become reality. Click here to read all of Aykroyd's interview with Esquire
Got news tips for Paste? Email news@pastemagazine.com.
Others Tagged With