After Breakout Year, Frank Ocean Considering Writing Novel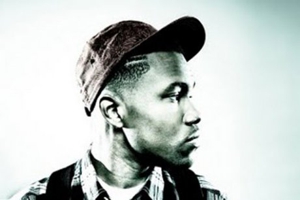 Few had a better breakout year than Frank Ocean. His album Channel Orange cracked many publications' "Best of" list, he performed on Saturday Night Live, covered Radiohead and wrote a song for Django Unchained (which ultimately didn't make the soundtrack, but director Quentin Tarantino called "fantastic"). So what's left to do in 2013?
"I do think – it would be fucking legendary if I just made Channel Orange last year, then put out a best-selling novel next year, then, you know, designed an arena in Stockholm in 2014! I don't know!" Ocean said in an interview Guardian.
The singer facetiously talked about retirement when he compared storytelling in filmmaking and songwriting. He's more interested in the storytelling opportunities that arise in film (scoring, cinematography, shot progression and rhythm) as opposed to music, which can be more limited when melodies and chords are all there is to work with.
"Storytelling's a different thing. Like I said, it's the more interesting part about making music for me, or making albums and songs and stuff. So much so that I might not make another album."
He later cleared up the confusion saying he doesn't intend to stop making music, he just wants to continue to have fun, grow and progress and if that means doing something in a different medium or form than music, so be it.
"The idea of recognizing your strengths and using them in as versatile a way as you can is cool to me…You just do what you can and you have as much fun as possible, and love your life as much as you can despite the bullshit and all the expectations and shit. You just do what the fuck you wanna do at the end of the day, and don't give a fuck."
Got news tips for Paste? Email news@pastemagazine.com.
Others Tagged With