Spike Lee Slams Django Unchained: "It's Disrespectful to my Ancestors"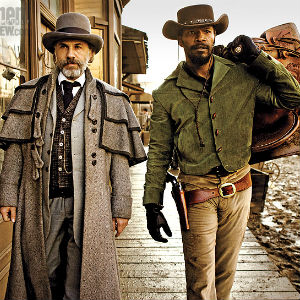 Though Quentin Tarantino's highly anticipated Western set in the times of slavery raked in an impressive $14 million on its opening day, one notable moviegoer did not contribute to that total. Iconic filmmaker Spike Lee took to several outlets to make known his displeasure with Tarantino's treatment of slavery and that he would certainly not be viewing the film.
Lee made it clear that "[he was] not gonna see it," in an interview with VibeTV. "All I'm going to say is that it's disrespectful to my ancestors. That's just me… I'm not speaking on behalf of anybody else."
Lee took to Twitter to criticize the film's juxtaposition of horrifically brutal recreations of torture and comic relief at the hands of stars Christoph Waltz and Leonardo DiCaprio.
"American Slavery Was Not A Sergio Leone Spaghetti Western. It Was A Holocaust. My Ancestors Are Slaves. Stolen From Africa. I Will Honor Them," tweeted Lee.
Lee has never been a strong supporter of Tarantino, most notably the filmmaker's Blaxploitation tribute Jackie Brown. "I have a definite problem with Quentin Tarantino's excessive use of the n-word. And let the record state that I never said that he cannot use that word—I've used that word in many of my films—but I think something is wrong with him," Lee said following the film's 1997 release.
The n-word appears over 100 times in Django Unchained, alongside numerous violent depictions of American slavery. The film is now playing in theaters.
Got news tips for Paste? Email news@pastemagazine.com.
Others Tagged With