Team Ghost: Dead Film Star EP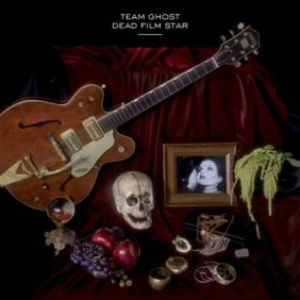 Team Ghost's Dead Film Star EP is a perfect example of all the potential for greatness on their upcoming debut album that the group has. The brainchild of co-founder and former M83 member Nicolas Fromageau, Team Ghost's new EP effortlessly blends the diverse worlds of traditional indie-rock and modern electronica.
The EP kicks off with the band's first single from their upcoming album, "Dead Film Star." The shoegaze track features distortion and swirling guitars colliding with synthetic beats. Following up the track with "Away," Team Ghost combines the sound of a melancholic guitar with a repetitive high-pitched tone that shows how diverse their sound truly is.
The two remixes of "Dead Film Star" provide two very unique takes of the song. While Para One & Tacteel's rendition creates a light and whimsical dance track, TEPR highlights the dark undertones of the lyrics. At times the TEPR remix can seem a bit too repetitive, and the addition of tribal drums and remixed vocals make the track feel a little too far removed from the original; however, it does showcase the haunting message in the lyrics perfectly.
What makes Team Ghost's Dead Film Star EP truly stand out is the darker approach that Fromageau has taken. The lyrics have an ominous feel too them, which he has cleverly matched with the signature sound that fans grew to know him for while he was in M83. Overall, Dead Film Star EP provides a small taste of Team Ghost's talent, which hopefully we will continue to see in upcoming years.
Others Tagged With