Beyonce Shuts Up the Internet with A Cappella National Anthem Performance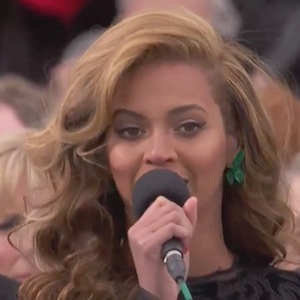 Apparently Beyonce was fed up with the all of the drama surrounding her performance of the National Anthem on Inauguration Day. In a Super Bowl press conference, the Grammy-winning artist asked everyone to stand, then proceeded to sing the nation's song live and without a backing track.
TMZ reported that Beyonce did shed some light on the inauguration when she said, "I am a perfectionist … I did not have time to rehearse with the orchestra [at the Inauguration]. It was a live television show and a very important moment for me."
Beyonce not only spoke on the subject, but did an impromptu performance of the song right at the podium. Afterwards, she smiled sweetly and asked, "any questions?"
One reporter had one, asking if she would be performing live at the Super Bowl. Beyonce replied that she "always sings live."
Watch the performance below via TMZ.
Got news tips for Paste? Email news@pastemagazine.com.