Comic Relief with Star Wars Writer Brian Wood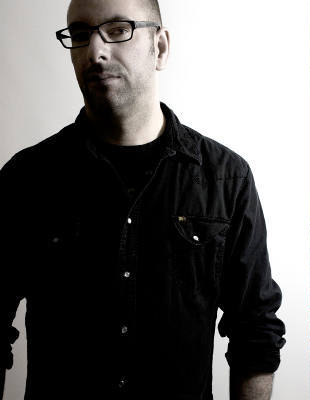 Page 1 of 2
In Comic Relief, Paste chats with its favorite writers and artists in comics about their work and the comics that inspired them.
The next Star Wars film may be scheduled for 2015, but fans won't have to wait that long for the next phase of the cosmic spaghetti western to launch. The first issue in a new Star Wars comic series launches today, filling in the 3-year gap between Episode IV: A New Hope and Episode V: The Empire Strikes Back with more interstellar adventures for Luke, Leia, Han, and Chewbacca. And the creative team of Brian Wood and Carlos D'Anda couldn't be stronger with the force.
Writer Brian Wood made his comic debut in 1997 with a different story about rebellion. The black and white miniseries Channel Zero dissected media and censorship through the techno-punk narrative of a rogue journalist opposing a totalitarian government through black market broadcasts. In an era defined by Rudy Giuliani's harsh Broken Window policies, Channel Zero was more than entertaining: it was inspiring. Inventive and pissy (Wood designed anti-logos in the pages to copy and paste at will), the book foreshadowed a prolific career defined by smart politics and layered stories. Wood has since grown into a prominent voice in the creator-owned movement and a deft handler of established properties.
The Brooklyn-based scribe's DNA is an unmistakable component in today's comic landscape, with five monthly titles produced across three companies. This output ranges from two classic superhero X-Men titles to the swords and sandals brutality of Conan the Barbarian balanced with creator-owned fare like the post-apocalyptic conservation parable The Massive and dystopian sports opus Mara. The only fact more shocking than how much Brian Wood writes is how universally good his scripts are regardless of style or format.
Wood took time out of his packed schedule to chat about a variety of topics, including his new Star Wars gig, the recent LucasFilm acquisition by Disney, a new viking comic, and the tenuous state of creator-owned comics.
First Comic Written
Wood: It's tricky. I went to art school, and I wanted to draw comics first. So I wrote tons of comics that I drew as assignments for school. I don't know if I could say which was the first one that I wrote, but the first one that I wrote in a professional sense was Channel Zero that Image put out in 1997. That, in part, was my final project in college, my graduation project. So that ended up being the pitch that I sent to Image, and they picked it up off of that. So I turned that into a series.
First Comic Read
Wood: I never seriously paid attention to comics until I was in college. I'm pretty sure my cousin was getting his comics out of his house by request of his wife. He basically gave me a box of comics and said, 'here, take them. I can't have them anymore.' Looking back, I recognize that it was a solid, small collection. At the time it was all random to me. I'd say, 'oh, there's this book called Watchmen in there,' and I read that. And Dark Knight Returns was in there. I had this box of DC comics from that era that had all the greats, like Green Arrow: The Longbow Hunters and Ronin. So that box was my first exposure as a conscious adult.
Being in college and being an art student, I became aware of Vertigo Comics because of artists like Kent Williams and Dave McKean, who I knew from their non-comics work. So i went to the comics shop for the first time to see the other work these illustrators were doing. That was probably early or mid nineties. Then I got into indie books, the Fantagraphics of that era, and it went from there.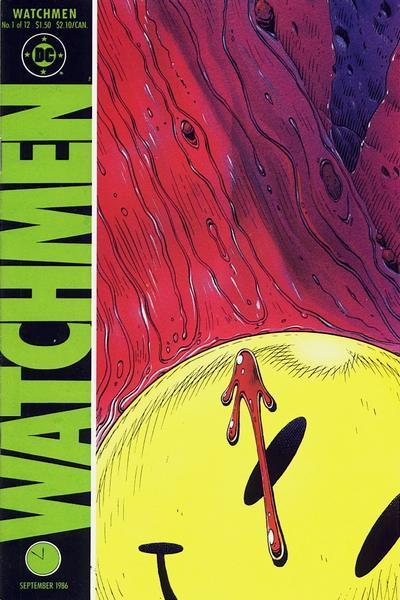 Favorite Comic of All Time
Wood: Peter Bagge's Hate was the first comic that I loved, followed, and felt like I could relate to. I was invested in it. I looked at other stuff and appreciated it on various levels, like the art was great, but Hate was the first book that I bought month to month and loved dearly.
Paste: Have you been checking out Bagge's new work on Reset?
Wood: Yes, it's good because I have a Dark Horse Master Digital Account. Peter Bagge's like a rockstar who I've followed forever. I pick up everything new that he does. I never stop liking him. He's matured as I've aged, so I'm parallel in that way. Hate neared my life at certain points, but in a way that I recognize the absurdity and laugh at myself.
Favorite Current Comic From a Publisher You Don't Currently Work For
Wood: DC's the only one. I'm reading Saucer Country at Vertigo, which my friend Ryan Kelly draws. I think that's what I'm enjoying the most at DC. I don't really read a lot of comics, which sounds funny, but I think it's common for people who make them. I have a hard time getting into a comic as a pure reader. I'm too aware of the process.
Artist You Haven't Worked With Who You Would Most Like To
Wood: There's like a million of them (laughs). This is sort of the trouble I always have, which I guess a lot of writers do. I think a lot of readers don't grasp that everybody's busy. Every artist that's reliable is booked up. It's really hard to find an artist on a new project, especially a smaller, indie project.
So there's been this list of artists who I've tried to work with for my entire career, and it's never been possible. My dream list of artists has Ashley Wood or Jae Lee, which will never happen in a million years. I wanted to do a longer project with John Paul Leon. Every time I want him to draw an arc, he always wants to, but he's always booked. I've spoken to Goran Parlov, but it's just a question of synching up. I'd love to work with all the artists who all the writers want to work with. Frank Quitely of course. I think that's why writers stick with a smaller group of artists, who they've established relationships with.
Favorite Comic Book Movie
Wood: It doesn't age very well, but I have a lot of affection for The Crow. I like it, but I understand how someone would look at it now and say, 'wow, that's a very dated film.' It's corny in parts, but i still love it. I like the X-Men films. On the second date with the woman who became my wife, we saw American Splendor, so that has a special place on the list for that reason alone.
Craziest Fan Story
Wood: I can tell you my craziest story that's kind of about fans. I did a signing at a store in Tempe, Arizona, and this happened the night before that signing. The (owners of the comic shop and a group of customers) took me out to a bar. This bar was a fratty scene; I don't know how else to describe it. Everybody I was with got super drunk, and long story short, picked this huge fight with the bouncers of the bar. It unfolded in slow motion and I thought 'I'm gonna be beat up and put in jail.' I knew nobody there, and everybody who I did know was getting into a fight with the bouncers. And I didn't even know where my hotel was; they hadn't even checked me in yet.
It sprawled out into the street, and I somehow managed to avoid any blame or guilt by association, thank God. It doesn't sound like a huge deal, but it was terrifying only because I had no idea where I was. That's definitely the best signing story I ever had. I was pointed in the direction of my hotel, and the next morning, everybody's there, all bruised in the face, and they're like 'hey dude!' It was a very long time ago and those guys are very nice. I definitely don't hold that against them. It's too bizarre to assign blame. It's so random and crazy. And in retrospect, it's too good of a story for me to be upset about.
But as far as fans go, maybe I've been lucky or maybe fans really aren't that crazy in general. I did get put into a rap one time for being a dick at a convention. This indie rapper named Murs came up to me at a show and I wasn't friendly enough. This was years and years ago. And then someone sent me some YouTube video where Murs calls me a dick and an asshole and (says he's) going to fuck me up. Also funny because I have no recollection of this. Perhaps that counts as well.
Paste: Well, I'm happy he never fucked you up and the threat was entirely hypothetical.
Wood: (Laughs) Being fucked up is so far out of my realm. My life is so lame and boring. I'm a stay at home Dad, so the fact that somebody wants to fuck me up is novel to the point that I can't even believe it's true.
Click over to Page 2 to read about Brian Wood's new Star Wars comic, a new viking series post Northlanders, and the state of creator-owned publishing.
Others Tagged With