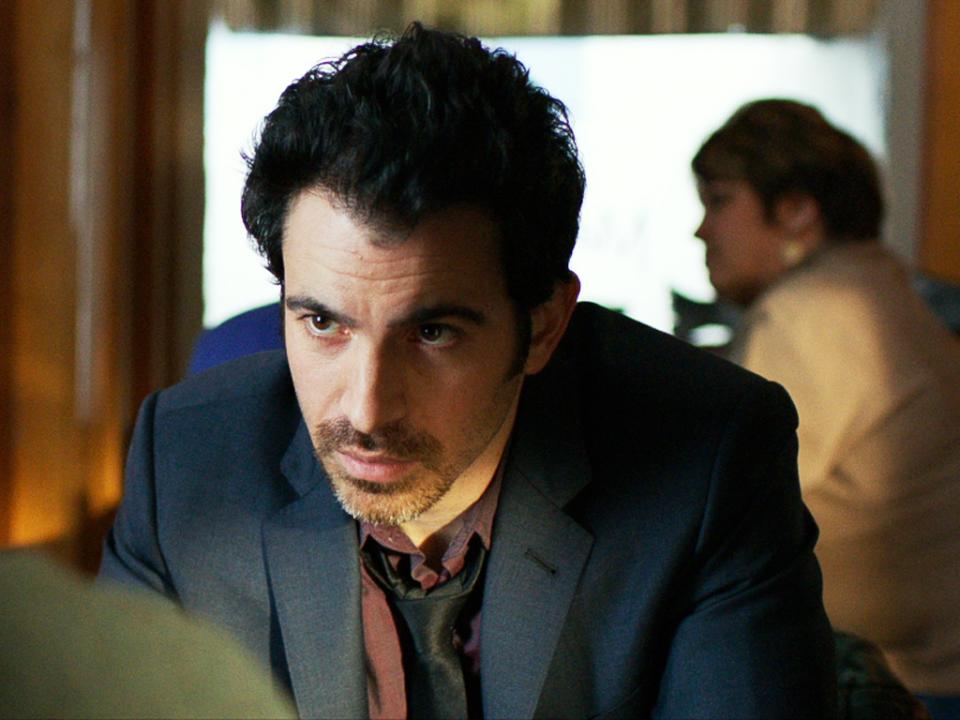 While his buddy/collaborator Chris Messina is coming off a breakout year with stints on Damages, The Newsroom and The Mindy Project (as well as turns in Argo, Ruby Sparks and Celeste & Jesse Forever), writer-director-star Tom O'Brien's experience has been focused on the theater. But with Fairhaven, O'Brien makes an understated, confident entrée into feature filmmaking, mining male relationships to poignant effect in his writing, directing and, for all intents and purposes, acting debut. (He apparently appeared in The Next Karate Kid, according to IMDb.)
O'Brien stars as Jon, a one-time high-school football star and college athlete who's returned to his Massachusetts hometown with a newfound sensitivity and an eye toward writing. In the meantime, he's working on a fishing boat and wooing a hippie chick who leads a laughter club. Suddenly, meditation and open relationships—at least how she describes them—seem like exactly what he needs.
There's something vaguely familiar about O'Brien, who looks a little like Garret Dillahunt (of TV's Raising Hope) and sounds a bit like Seth Rogen, minus the guttural chortle. It's a comfortable familiarity, one you can swiftly settle in with—and look forward to seeing again soon.
Jon still hangs out with Sam (a lovable Rich Sommer), a divorced dad of an adolescent girl, who's still in love with his ex, Kate (Sarah Paulson). All of their lives are disrupted one snowy winter when their friend Dave (Messina, who worked on the story with O'Brien) returns after a 10-year absence to attend his estranged father's funeral. Dave hasn't changed much since high school—actually, he's kind of a dick, dragging Jon and then Sam on an alcohol-, drug- and sex-fueled couple of nights of debauchery. Eventually, Dave reveals why he left and never looked back.
O'Brien peels back these layers of backstory casually and naturally through conversations between friends and family members, trusting the audience to piece the characters' histories together and pick up on when they're lying. With cinematographer Peter Simonite, he films in both close-ups that establish intimacy—at times the viewer is literally along for the ride, a passenger in the backseat—and long shots that emphasize the role of place. Chilly and dilapidated, Fairhaven possesses its own beauty. For some, it is still home—not everyone wants to leave like Dave did.
Consistently and effectively, Fairhaven underplays the drama with scenes of small talk heavy with what's unsaid and climactic confrontations literally stopped with a hand to the mouth. O'Brien has eloquently captured the kinds of relationships that pick up where they left off, no matter how much time has passed, and friends who remain brothers to the end.
Director: Tom O'Brien
Writer: Tom O'Brien
Starring: Chris Messina, Rich Sommer, Tom O'Brien, Sarah Paulson, Alexie Gilmore
Release Date: Jan. 11, 2013
Others Tagged With