Frank Turner Announces New Album Tape Deck Heart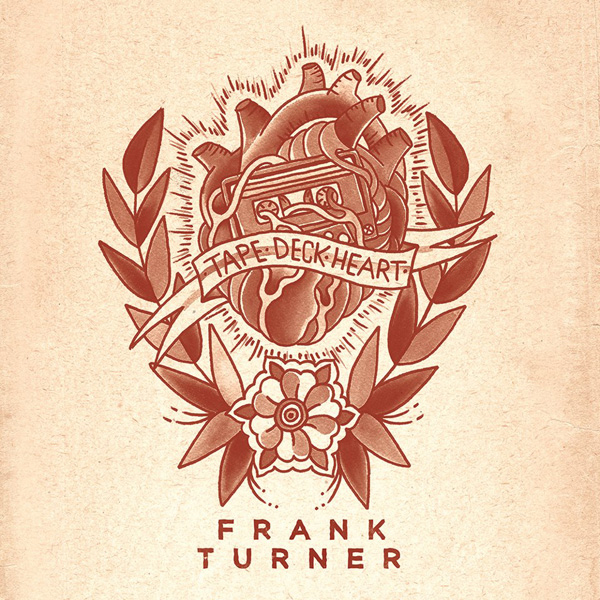 Frank Turner is set to release a new album—according to him, a "break-up record" titled Tape Deck Heart—on April 22. The album will follow up 2011's England Keep My Bones.
According to NME, it was produced by Rich Costey, whose massive discography includes work with Rage Against the Machine, Nine Inch Nails, Jane's Addiction, Weezer and Bloc Party. "I'm an enormous Weezer fan," Turner told NME. "There's a fair amount of Weezer influence on this record."
In a fan message, Turner said: "So, friends, the time is finally upon us! My new record is called 'Tape Deck Heart'. There will be two versions-the normal record, and then a special edition with special packaging and an extra six songs. I'm pleased as punch with it. Some of you will know some of the songs from us playing them live, but there's a whole bunch of new stuff on there as well. I hope you like it!"
Check out the tracklist (and his spring tour dates in support of the album) here. You can check out one of Turner's new songs, "Wherefore Art Thou Gene Simmons" here.
Tape Deck Heart Tracklist
Recovery
Losing Days
The Way I Tend To Be
Plain Sailing Weather
Good & Gone
Tell Tale Signs
Four Simple Words
Polaroid Picture
The Fisher King Blues
Anymore
Oh Brother
Broken Piano
Deluxe Edition Tracks
We Shall Not Overcome
Wherefore Art Thou Gene Simmons
Tattoos
Undeveloped Film
Time Machine
Cowboy Chords
Got news tips for Paste? Email news@pastemagazine.com.
Others Tagged With