Introducing Aereo: A Controversial New Streaming TV Service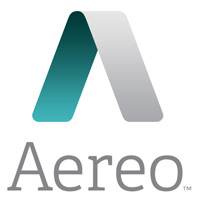 It's like TiVo and Hulu combined with just a splash of copyright infringement controversy.
Aereo is a new streaming television service that uses dime-sized antennas to allow users to live-stream or record shows from broadcast channels. It's currently only viewable on Apple mobile devices, Mac and Windows computers and on television via Apple TV or Roku, according to CNNMoney.
But now it's getting sued by most of the major broadcast networks and local TV stations for copyright infringement.
Those suing Aereo are doing so because they believe that Aereo is illegally copying and redistributing their broadcast shows to customers over the internet. But Aereo contends that since each customer receives their own antenna, it's akin to what viewers recieve for free anyway by using conventional antennas, according to a review published by the Associated Press.
Essentially, according to Aereo, it's like they're assigning you your own mini-rabbit ears when you subscribe to their service. Except with Aereo you also get to record the shows you catch on your antenna. Like TiVo, you can search for a show and either record or watch it. And unlike Hulu, you don't have to wait a day after a show has aired to view it. And unlike DVRs and services like Hulu, you do all of that with antennas.
The copyright infringement case is still ongoing, but due to an ruling at the start of it, Aereo is permitted to continue operating for now.
But they're not just operating, they're expanding. Aereo announced Tuesday that they are expanding their coverage to 22 more cities in the U.S. this year.
If you live in one of those cities you can look forward to a variety of payment options: $1 day passes or monthly and annual plans. There's even a free trial option that allows customers to use the service for just one hour per day.
Got news tips for Paste? Email news@pastemagazine.com.
Others Tagged With