Listen to a New Jim James Song, "A New Life"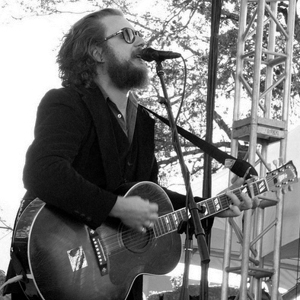 My Morning Jacket frontman Jim James is releasing his debut solo album on February 5, with a second sample, titled "A New Life," now available for fans to enjoy.
James' solo project, titled Regions of Light and Sound of God was inspired largely by Lynd Ward's 1929 woodcut novel God's Man,which is interesting on many levels, particularly if you had no idea that "woodcut novels" existed.
In conversation with Rolling Stone, James offered the following on the track:
"There's a scene [in God's Man] where the main character's like chased out of town and he falls off a cliff and is lost and kind of injured and this woman finds him and nurses him back to health and they fall in love, and they have a child together and they have this new life that's kind of coming. That had happened to me. Like, I had fallen offstage and gotten injured and gotten super dark and fell in love and all that was happening at the same time I was loving this book. It was like I had this beautiful illustration of what was happening in my life."
James' connection with the source material seems pretty deep, but still there is something particularly charming in the fact that Jim James was looking at wood carvings and saw a similarity to his own experiences, inspiring him to write a solo album. Sounds like this album could be quite a ride.
Check out "A New Life" at Rolling Stone, and look for Regions of Light and Sound of God on Feb. 5 via ATO Records.
Got news tips for Paste? Email news@pastemagazine.com.
Others Tagged With