Make Your Own Cee Lo Green Desk Buddy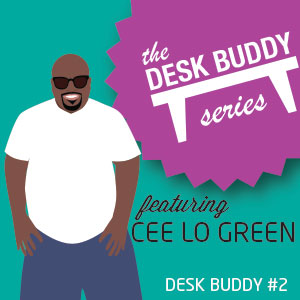 Recently swapping his cat "Purrfect" for a pink Moluccan cockatoo named "Lady" on the set of NBC's The Voice, Atlanta-native singer/songwriter Cee Lo Green has developed quite the collection of (sometimes living) accessories for his outfits.
Green is the second edition of Paste's "Desk Buddy Series." (Check out the Sufjan Stevens Desk Buddy here.)
You can print off your own Cee Lo paper doll below, along with a collection of outfits. And let us know who else you'd like to see get the Desk Buddy treatment in our comments section below.
Click here for a printable version of Cee Lo, and see the outfits below.
Click to enlarge

Others Tagged With