MGM Planning Remake of Ben-Hur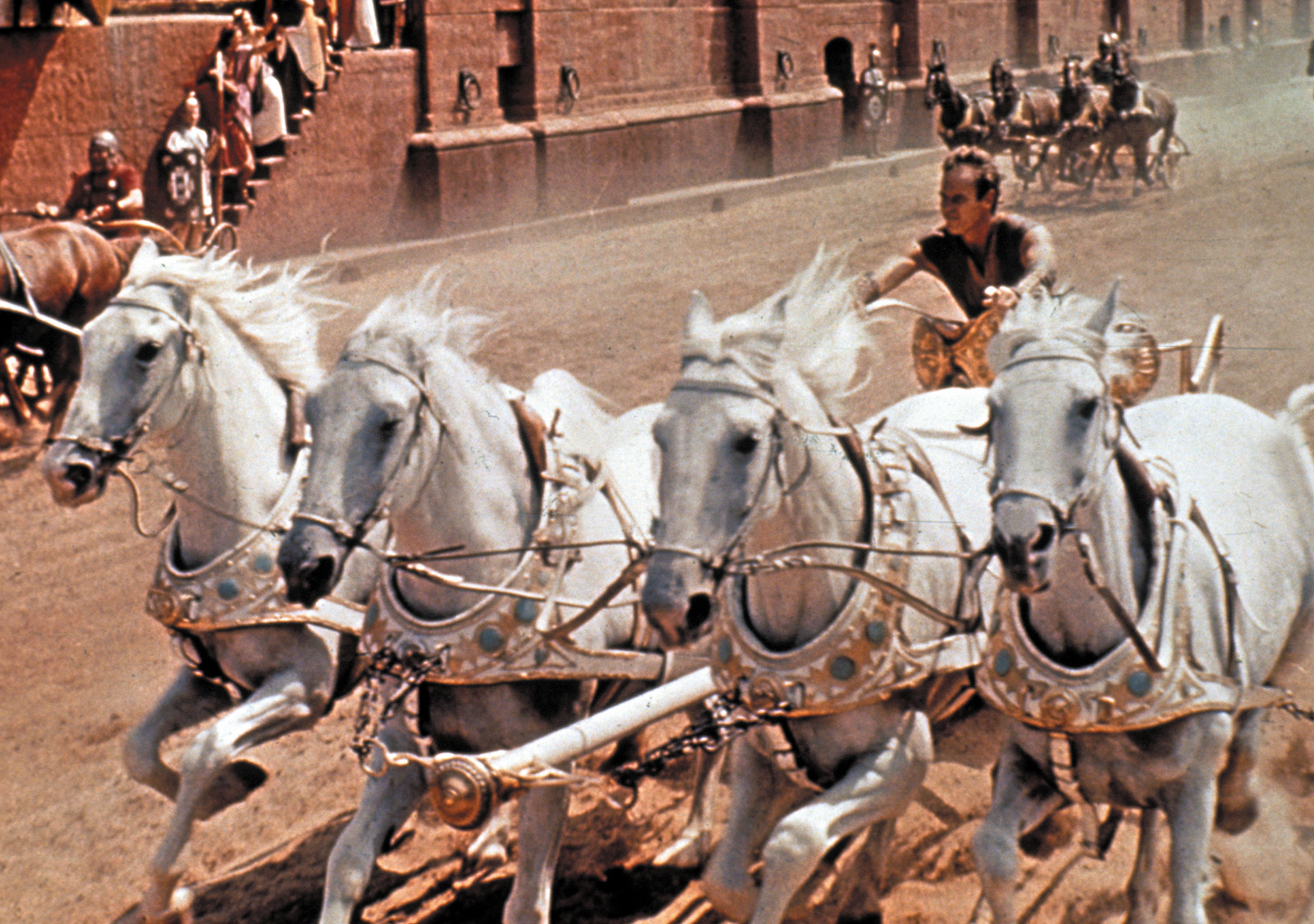 Fresh out of bankruptcy from the billion dollar-grossing monster that was Skyfall and the $900 million gross from The Hobbit, MGM is now raising funding for a reboot of Ben-Hur, according to Deadline.
The project is based on the 1880 book Ben-Hur: A Tale of Christ by Lew Wallace. A massive literary success in its day, the novel was first adapted into a 1925 silent film released by MGM. In 1959, the studio released a remake directed William Wyler and starring Charlton Heston. The film version became a phenomenal hit and scored a record 11 Academy Awards.
The 1959 version centered on the blood feud between Judah Ben-Hur and Messala. Growing up as friends in the Roman Empire, the two experience a rift after Judah encounters Jesus Christ and decides to change his ways. Messala eventual arranges so that Judah is sold into slavery on a Roman warship while his mother and sister are thrown into jail. Escaping captivity, Judah returns to seek revenge on Messala. Their personal war culminates in the film's famous chariot race sequence.
The newest project comes courtesy of spec script by Keith Clarke who wrote the recent Peter Weir film The Way Back. According to Deadline's report, the film will, in addition to reiterating the familiar revenge tale, also tell the parallel story of Jesus and his eventual execution at the hands of Pontius Pilate.
The project comes as yet another in a growing slate of Bible-themed epics in various stages of production, including the Warner Bros. project Pontius Pilate, which now has Brad Pitt attached to star, two different films about Moses (currently being circiled by both Steven Spielberg and Ridley Scott) and the Darren Aronofsky epic Noah, starring Russell Crowe.
Got news tips for Paste? Email news@pastemagazine.com.
Others Tagged With