Portal Director Takes Y: The Last Man Film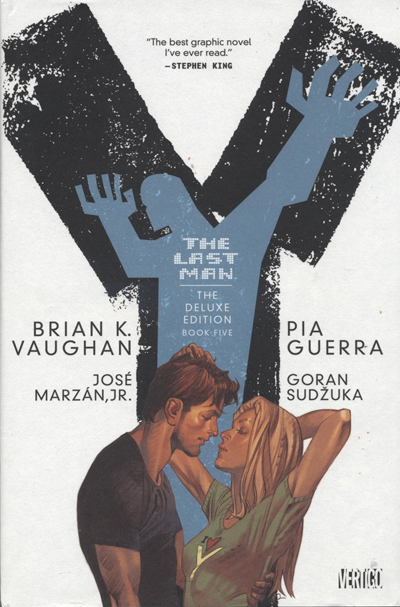 After such directors as D.J. Caruso and Louis Leterrier hinted at bringing Brian K. Vaughan's epic comic series Y: The Last Man to the big screen only for efforts to languish in development hell, it was beginning to look like the post-apocalyptic tale of Yorick Brown might also be the last movie to see production.
Now New Line has recruited Dan Trachtenberg to direct a script from Jericho scribes Matthew Federman & Stephen Scaia. Aside from helming commercials for companies including Lexus and Coca-Cola and co-hosting The Totally Rad Show podcast, Trachtenberg gained fanboy adulation for his 2011 DIY featurette Portal: No Escape. Shot over a weekend, the gritty 7-minute teaser garnered millions of views in addition to accolades from Valve, the company that created the game on which the film is based.
Trachtenberg has yet to tackle a feature film, but omnipresent comic movie god David Goyer, who penned the screenplays for Blade, Batman Begins, Man of Steel, and possibly every other comic book film in existence, will help produce. Though no actors have been mentioned, it's a safe bet that Shia LaBeouf, who was a frontrunner for the role of titular last man, won't be back to look hopelessly confused for two hours.
Written by Vaughan and illustrated by Pia Guerra, Y: The Last Man spans sixty issues originally published between 2002 and 2008 under DC's Vertigo banner. The story revolves around an event that destroys every male mammal except awkward 20-something amateur magician Brown and his pet Capuchin monkey. Brown embarks on a trek across America to find a research lab where brilliant geneticist Dr. Mann can research a way to propagate the human race amidst attacks from feminist Amazons. And yes, it's amazing.
Check out Portal: No Escape below:

Got news tips for Paste? Email news@pastemagazine.com.