Questlove Claims New D'Angelo Album Now "99 Percent Done"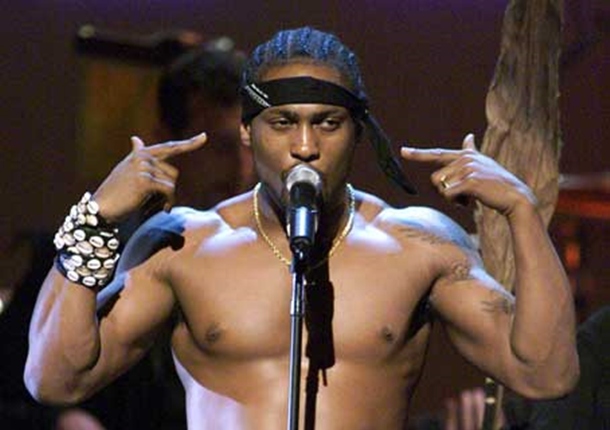 Back in 2011, Roots drummer Questlove confirmed in an interview with Pitchfork that the long-awaited comeback album from R&B superstar D'Angelo was "pretty much 97 percent done."
Flash forward one year later, Questlove claims the album is now a full 99 percent done, according to an interview in Billboard.
Shortly after releasing his much-praised album Voodoo back in 2000, D'Angelo appeared to grow dissatisfied with his heightened status in the music world and disappeared from the spotlight. For years afterwards, reports would emerge about him recording his third album, only to later be proven false.
Last year, however, marked a remarkable productive year for the notoriously reclusive singer, culminating in his first State-bound performance in more than a decade as part of the Bonnaroo Music Festival's annual Superjam.
Having done extensive work on D'Angelo's new album, Questlove does not hesitate to set high expectations.
"I would not be far off by saying this is probably my generation's version of Sly [and the Family Stone's] There's a Riot Goin' On" he claims. "It's potent. It's funky. It's an extremely hard pill to swallow. He's one of those artists that have, of course, taken 13 years to follow up a record. It's going to take you about 10 years to digest this record. Totally brilliant. Just the way this society works with music… being able to judge if something is a classic after the first listen, you can do that after thirty seconds on this. And the fact that we started this record in 2004, and it still sounds like it came out five years from now, it is a testament to the timelessness of it."
The album is set to be turned in on February, thus setting the stage for a 2013 release date. In his interview, Questlove attempts to ease any fan concern about a new batch of last-minute delays.
"If this record is not turned in by February, then something is extremely wrong," he said. "Because we worked to the bone in the entire month of January just to tighten up all the loose ends."
Got news tips for Paste? Email news@pastemagazine.com.