Spielberg Sets Record with DGA Nomination
Tarantino and Russell Snubbed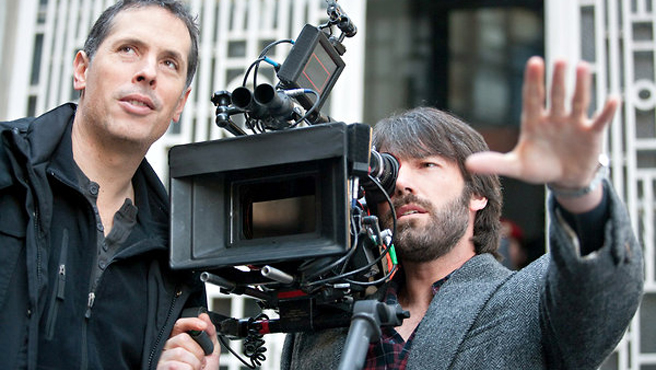 Looks as though Quentin Tarantino and David O. Russell will have to look far and wide to find a silver lining in this.
When the Directors Guild of America (DGA) announced their nominations for Best Director in the Feature Film category earlier today, the Django Unchained and Silver Linings Playbook directors were conspicuously absent from the list of five nominees, despite having two of the year's most acclaimed, high-profile films under their belts.
The list of nominees are as follows:
Ben Affleck, Argo
Tom Hooper, Les Misérables
Ang Lee, Life of Pi
Steven Spielberg, Lincoln
Kathryn Bigelow, Zero Dark Thirty
As expected, both Kathryn Bieglow and Ben Affleck secured nominations for Zero Dark Thirty and Argo, respectively. With a Golden Globe nomination already in place, Ang Lee continues to ride the award bus with Life of Pi. Les Misérables director Tom Hooper also scored a spot despite the film's mixed reception from critics.
Rounding out the nominees is Steven Spielberg for Lincoln. Already the most nominated director in Guild history, Spielberg has further one-upped his record. Beginning with his nomination for Jaws back in 1975, he has now been nominated an additional 10 times, bringing his scorecard to 11.
This announcement serves as an important cornerstone in award season as the outcome of this race has traditionally solidified who will later receive the Academy Award for Best Director. Since the awards first started in 1948, only six directors who won the DGA Award have failed to grasp the Oscar statute. The most recent exception was Ang Lee who won for Crouching Tiger, Hidden Dragon in 2000 but lost the Oscar to Steven Soderbergh for Traffic.
The awards ceremony will be held on February 2, 2013. Kelsey Grammer is set to host.
Got news tips for Paste? Email news@pastemagazine.com.
Others Tagged With