HGTV/Paste SXSW Preview - Foxygen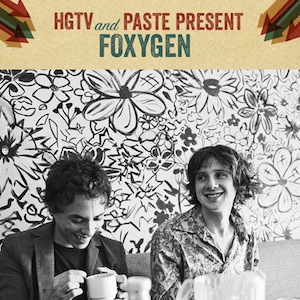 HGTV has teamed up with Paste for our ninth annual party in Austin, Texas, at SXSW, March 13-16. With 11 bands per day, the lineup includes both some of the festival's most exciting veteran performers including Billy Bragg, Josh Ritter and The Zombies, as well as newcomers like The Lone Bellow and GUARDS.
The official four-day party will be held at one of 6th Street's biggest music venues, The Stage on Sixth (508 E. 6th Street), from noon to 6 p.m. In the days leading up to the event, we'll post previews on the artists on the lineup.
Foxygen
Hometown: Westlake Village, Calif.
Members: Sam France (vocals), Jonathan Rado (guitar/keyboards)
Latest Album: We Are the 21st Century Ambassadors of Peace & Magic
For Fans of: Syd Barrett, The Kinks, The Shins
One would be forgiven to believe, upon hearing Foxygen, that you'd somehow traveled back in time. Sounding like the ultimate throwback to the late '60s, Foxygen strike the perfect balance between the folksy pop of The Mamas and the Papas and the literary rock of The Kinks. France's dreamy choirboy voice perfectly augments his penchant for sharp, evocative lyrics. Like The Kinks' Ray Davies, France seems to be a storyteller at heart. Rado, meanwhile, wraps his lyrics in delicate yet memorable production, creating earworms like the lovely "San Francisco" and the quirky "Shuggie."