Twitter Reacts to My Bloody Valentine's Album Release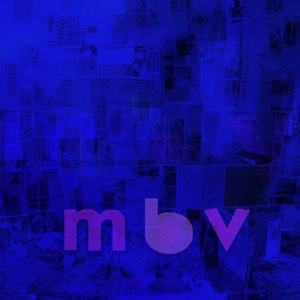 On Saturday, Feb. 2, your parents, your mailman, the kids next door and most everyone else, had a pretty normal day. It was only a few who experienced a strange phenomenon. A band that—save some scattered tour dates—had been dormant for two decades, decided to put out a new album, a long-promised follow-up with a juicy backstory involving money, insanity, broken promises and jungle beats.
For one day, music writers didn't just pretend to report news, which usually involves rewording press releases and perpetuating loose rumors as quickly and mistake-free as possible. No, they actually witnessed in real time—a historical musical moment that took more than two decades to unfold. No one had an inside track, from blogs to musicians to industry insiders to fans, everyone was in it together.
On Twitter.
For, like, hours and hours.
What could we do? This was our crumbling of the Berlin Wall, our moment to share some laughs, share some tears and waste a whole lot of time. Relive the ups and downs of a monumental day for music fans, and more importantly, a monumental day for music writers, with Twitter Reacts to My Bloody Valentine's Album Release.
Click an image to see it full size. To move to the next image, click on the image or use the right arrow key.
Got news tips for Paste? Email news@pastemagazine.com.
Others Tagged With