Bourbon Barrel Imperial Stouts From Bell's and Full Sail
A bourbon barrel-aged Imperial Stout represents, for many beer geeks, the pinnacle of What Beer Can Be. Fully 10 of the top 20 rated beers in the world on BeerAdvocate are Imperial Stouts. The depth and breath of flavor—everything from chocolate to dark fruits to, of course, bourbon—combine with the natural roastiness and coffee notes of the imperial stout make these rare beers the last ones that should be consumed in virtually any drinking session.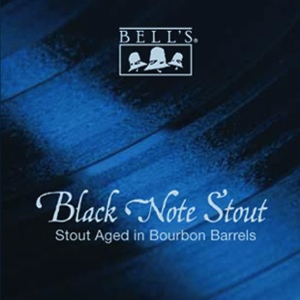 So imagine our pleasure to have received Full Sail's "Bourbon Barrel Aged Imperial Stout" the same day the newest edition of the revered Bell's Black Note Stout (aged in Bourbon barrels) arrived in our neighborhood.
The difference in the two beers represents two different approaches for the style. Full Sail's beer is much dryer (and at 9.6% ABV compared to Bell's 11.8%, it should be) and emphasizes the oak over the bourbon. Bell's pushes the bourbon forward in a more prominent way. The effect is that Bell's seems sweeter and a bit bolder. Over the course of a glass or two, however, Full Sail's approach may be a bit more sustainable.
Which is better? That's probably the wrong question and not one your pocketbook will likely ever have to face. If you have the chance to enjoy either of these beers, that day is already in the win column for you—thank whoever it is you thank for days like that. If it's in the bottle, note that Full Sail's bourbon barrel aged Imperial Stout comes in a 22 oz. "bomber" while Bell's Black Note Stout comes in 12 oz. bottles—and may be rationed, depending on your source. Our local bottle shop sells them one to a customer. So Full Sail is easier to share, though splitting a bottle of the Bell's is likely enough for all but the stoutest of drinkers.